Loraine | Online counselling, psychotherapy, EMDR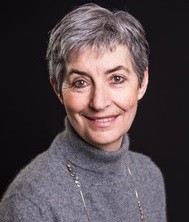 ✓ I also offer online therapy
Great, you are taking the first step.
Leave a message and I will contact you as soon as possible.




Online therapy and counselling
My name is Loraine and I am an experienced, highly qualified counsellor, psychotherapist and EMDR therapist. My consultation room is in Barnstaple, North Devon. I also offer online counselling and EMDR using Zoom.
Maybe you have a clear idea of why you are considering counselling or EMDR, or maybe you would like to explore a more general feeling you have. I offer you a safe and non-judgemental space to explore any feelings of concern or distress that you are experiencing at the moment.
Counselling is an opportunity to take time for yourself; time to explore, discover, heal, change and sometimes simply 'be' alongside your Self. I will take care to ensure that the pace of our work feels right for you. Whatever the issue, I draw on my extensive training to offer a bespoke service, tailored to each client's specific needs and wishes.
Types of issues
Online counselling can help with a wide range of issues, such as:
Anxiety and stress
Bereavement & loss
Body image issues
Childhood issues
Emotional difficulties
Life transitions
Redundancy
Relationship issues
Self-esteem and confidence issues
Sexual & intimacy issues
Trauma - single incident traumas and complex trauma
About me
I am a registered & accredited member of BACP (British Association of Counselling & Psychotherapy), IIPA (International Integrative Psychotherapy Association) and EMDR Association UK & Ireland.
My experience in the field of counselling and psychotherapy ranges from being a student, a client, a tutor, a practitioner and a supervisor – so I have a 360 degree perspective!
I continue to broaden and deepen my professional development with a range of training courses, workshops and activities.
Online therapy
During the Covid 19 pandemic, and in line with current guidance, I am working remotely using Zoom. Working online can feel different from being in the same room, but it can nevertheless be an extremely effective form of therapy.
The BACP (British Association for Counselling & Psychotherapy) and the EMDR UK & Ireland Association have offered guidance and recommendations about working online, which I take account of to ensure my practice remains highly professional.
I offer counselling, psychotherapy and EMDR via Zoom.
Statement concerning the coronavirus pandemic
The current coronavirus pandemic has plunged the entire world into uncharted territory. The many uncertainties that it brings, both directly, about the nature and threat of the virus itself, and indirectly, about the knock-on effect on our daily lives, relationships, jobs and finances, can cause us to feel increased stress and anxiety. If you are feeling adversely affected by any of the many aspects of the coronavirus pandemic, please get in touch.
Qualifications and registrations
My professional qualifications
BACP Accredited Diploma in Therapeutic Counselling
IIPA Certification in Integrative Psychotherapy
EMDR Europe Accredited Training in the Theory & Practice of EMDR
CPCAB Level 6 Certificate in Therapeutic Counselling Supervision
Registrations
Therapies offered
Areas of counselling I can help with
Fees
£45 per hour
Location