Sue | Online psychotherapist and counsellor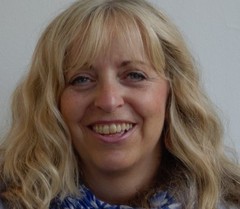 ✓ I also offer online therapy
Great, you are taking the first step.
Leave a message and I will contact you as soon as possible.




Online psychotherapy and counselling - Specialising in working with women
Hello, My name is Sue. I am an experienced BACP registered psychotherapist. I work on-line via zoom and offer therapy to clients across the UK and internationally.I currently have clients in the UK, Denmark, Italy and Spain.
I work in a collaborative way. The relationship we develop becomes as important as the therapeutic interventions I make. This enables trust to develop between us, with the goal of you becoming empowered to make the changes you would like in your life.
Who I work with
I specialise in working with women who have depression, anxiety, stress, anger issues, addictions, low self esteem, relationship difficulties, or who wish to explore and deal with trauma and abuse from their past and the impact it is having in their lives today. I have expertise in and I am certified in the clinical treatment of clients who present with complex psychological trauma.
I believe the key to healing is not just knowing what happened - your story - but in supporting you to transform how your mind, body and soul still remembers it. This includes bringing to consciousness how the patterns you have established at an early age are negatively impacting on your life today and are no longer serving you well. I then support you to release those patterns and to heal, change and grow.
How we work together
Once you've sent me a message I get back to you the same day and we set up a free initial on-line consultation. In this consultation we focus on your reasons/feelings for seeking therapy, any feelings/behaviours you might be worried about, your goals for therapy and any questions you have about therapy, about me and how I work.
If we both feel we can work together, we then schedule your first therapy session and agree how often we are going to meet. We usually meet weekly, at the same time for 60 minutes.
Through the relationship we develop, you will increase your understanding and as a result, your own ability to change. We will identify together the root causes of the issues that you present and I will support you to re-frame the meaning you attach to what has happened to you.
More about me
I have spent my career in the public sector as a nurse, in higher education as an educator, in a national charity as a senior lead for learning and improvement and at Board level in three different health care organisations as a Non-Executive. I have also volunteered as a psychotherapist at a Women's Centre in Liverpool.
​
I have developed my psychotherapy practice alongside these roles and bring this wide range of experience and wisdom to my practice. I have 6 years experience as a psychotherapist and I keep up to date with cutting edge psycho-therapeutic practice particularly in the field of complex trauma.
I have fostered a deep insight into the interconnectedness between our mind, our emotions, our bodies and our health and how the relationships around us impact upon our sense of wellbeing. This understanding guides my practice.
If you believe you would like to explore how we can work together then please send me a message. I will get back to you and we will set up our first online meeting.
Sue
Online therapy
I work on-line via zoom and offer therapy to clients across the UK and internationally.
Qualifications and registrations
I am registered as a nurse with the Nursing and Midwifery Council (NMC), educated to Masters level and I am a member of the British Association of Counselling and Psychotherapy (BACP). I am bound by their code of professional ethics. I receive regular clinical supervision.
I have a Diploma in Transactional Analysis Counselling and a Diploma in Integrative Psychotherapy. I have a Certificate in the Treatment of Complex Trauma and Dissociative Disorders.
Registrations
Specialisations
In addition to working with women who have experienced trauma I work with women to provide relief from:
Aches, headaches, or digestive problems without a clear cause
Considerable changes in eating patterns and/or sleeping habits
Decreased physical or mental energy or fatigue
Disordered eating (anorexia, bulimia, binge eating, food obsession, appetite and/or weight changes)
Extremely high and low moods
Feeling stuck in challenging transitions/decisions
Increase in feelings of fear or worry
Irritability
Misuse of alcohol/drugs/food
On-going feelings of sadness or hopelessness
Overwhelming feelings of anger or aggression
Social withdrawal
Suicidal thinking as part of their distress
Therapies offered
Areas of counselling I can help with
Registered with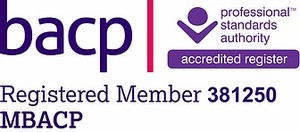 Fees
Sessions cost £75 per hour. We usually meet weekly at the same time for 60 minutes.
I offer your first 30 minute consultation for free where we can get to know each other and decide whether we can work together.
I am available on a Tuesday or Wednesday – both day and evening appointments are available.
Availability (Opening hours)
| | |
| --- | --- |
| Monday | - |
| Tuesday | Day and evening appoinments available |
| Wednesday | Day and evening appoinments available |
| Thursday | - |
| Friday | - |
| Saturday | - |
| Sunday | - |
Location
Reviews Online psychotherapy and counselling
Below you will find reviews about Online psychotherapy and counselling - Sue

Rating of 5 out of 5
Based on 1 reviews
(Write your own review)

She is always understanding, insightful and non-judgmental
I worked with Sue for a year. I was a little wary at first but with some gentle coaxing we worked through my issues and I now have a greater understanding of myself. She is always understanding, insightful and non-judgmental. During the various lockdowns of 2020 Sue moved seamlessly to online therapy using Zoom and was able to pick up on emotions as if we were in the same room. I would highly recommend Sue to anyone looking for therapy.
Did you find this review useful?
Yes

2