Jane | Integrative Online Counsellor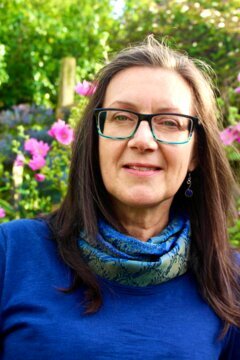 ✓ I also offer online therapy
Great, you are taking the first step.
Leave a message and I will contact you as soon as possible.




Online Counselling
Being seen and feeling heard are healing components of changing how we view ourselves and our histories. Integrative counselling means I can draw on a range of approaches when working with you to find ways to connect with your story, and what your experiences mean to you. I offer a protected space to explore the strengths and limits of old patterns which can enable choices for the future, and a better understanding of what makes you 'you,' to honour and nurture this.

I offer a blend of practical tools, traditional person-centred talking and gently creative ways to connect with parts of your story, or parts of the self that may be hurt, or feel stuck. Seeking support tends to mean you are looking to make changes in your life, which can feel challenging as you work to leave the safety of your old comfortable patterns.

I endeavour to build a therapeutic relationship with safe boundaries where our work together is guided by your best interests and your stated goals or focus, enabling us to connect with the legacies of your history.
Working online
When working online, I try to evoke a counselling therapy space to ensure it is a protected and beneficial time, and not just another Zoom meeting.
I use Google Meet which doesn't require a Google account or need any additional apps to be downloaded. I will email you a link for our virtual meeting space. If you are able to approach this video call a little differently from a usual online meeting by allowing yourself a few minutes to prepare prior to entering the online 'room,' I would recommend it, as it is your space to bring whatever you would like to share. Likewise at the end of our meeting, taking a few minutes to 'ground' before reconnecting with the rest of your day offers a recognition and respect of the work being undertaken.
Having a quiet safe place to have the call is essential to our being able to focus on you and your goals for the counselling work, so that you can gain the most benefit from setting aside this time for yourself.
Focus on your individual story
My approach includes some elements of psychoeducation, which means training on how the mind works, in order to offer a perspective to understand the biological and psychological mechanisms at play which determine how we feel. If this approach connects with you, we can work on techniques to use this understanding to develop posture and breathing tools to offer balance and positive ways to cope with challenges.
Whilst I appreciate medical labels for a range of symptoms and feelings can be a useful shorthand to give a general description of your experience, I focus on your individual story and what brought you to seek support. I also use some narrative therapy tools to help connect with your history and create a buffer between us in the 'here and now,' and potentially painful, or overwhelming themes from the past.
The practical tools and the safety of our relationship can create a supportive framework to allow for the integration of issues from the past, using those strengths that served you then in a new way, to make changes and choices for the future. I'd like to thank you for reading this description and if it didn't resonate with you, I wish you the very best in your search for a counselling partner.
Online therapy
Online counselling using Google Meet
Statement concerning the coronavirus pandemic
I also offer in person counselling from my office in Penzance, Cornwall.
In person, I will ensure any meeting room is adequately ventilated and we can agree on a chair distance that feels comfortable to you.
Qualifications and registrations
BA Hons (1st) Integrative Counselling Skills
Foundation Degree Advanced Integrative Counselling Skills
BTEC Counselling Skills

Ongoing CPD in accordance with BACP membership guidelines.

Registered member of the BACP: 393394.
Registrations
Specialisations
As I mentioned in my introduction, I prefer to work with you as an individual and your experience rather than narrowly ascribe to a medical label, however there are life events which can offer a commonality of experience, for example, bereavement, changes to relationships, parenthood, beginning or ending a phase of education, retirement, etc. I will work with you supportively on whatever you want to share and the goals you have for our work.
Sometimes life can feel overwhelming causing anxiety that stops you from connecting in your relationships, or it could be that you have a felt sense that something is missing and would like to explore this. Perhaps the coping strategies you relied on have become addictions, or you have recognised a repetitive pattern in your life that feels stuck. I believe as humans we are designed to need others to help balance our internal world and it shows courage and wisdom to acknowledge we would like help.
How long that help is needed for is entirely determined by you, the nature of the issue, the availability of time and funds and your preferred way of working. I will regularly check in with you to ensure our counselling work is meeting your needs, and we will agree in our initial contract approximately how many sessions you feel you could commit to. Change is challenging in itself and the available timespan will inform how I hold the space and level of direction I offer, but all our work will be tailored to your evolving needs. We can discuss a short (6-8 wk) or long (8 wks +) term commitment.
Most common issues I support people with:

Anxiety
- this can be a general sensation of not feeling safe and/or on the verge of panic which interferes with sleeping, the ability to concentrate and sometimes focusing on real, or imagined disaster scenarios which consume you with worry. We can work on triggers, coping strategies, and understanding how you can support yourself with compassion.
Self-worth and sense of self
- we need other human beings to create connections with, to feel valued and find a place in the world. It can happen that we feel the people around us don't see us, or put us down, or are only able to offer a narrow space for us to exist in until a part of us believes this is all there is. Perhaps you've learned to be a certain way in order to feel safe and be praised, perhaps you've been hurt and took the blame in order to survive. Our society is very demanding; externally expecting the proof of success and internally, leading us to believe that happiness is something we should have if we do all the 'right' things. We can explore your understanding of success and how past histories inform how you think of yourself today, to enable new perspectives and choices of how to move forward in your life and relationships.
Bereavement
- loss of any kind brings us face to face with the changing nature of life as we attempt to find our way in a new landscape without the integral part of a focus in our life before. This can be a person, a place, a change in health, a career, an imagined future, or an understanding of the past. I will work alongside you supporting your journey as you venture into this new landscape.
Depression
- there are always new reports about anxiety and depression, different approaches and drugs to try, but somehow they are not helping the epidemic. My perspective is that depression stems from isolation whether physically or a feeling of being mentally cut off and distanced from life. A therapeutic counselling relationship can help to bridge that isolation where we can explore the biological mechanisms involved in that feeling of separation, and the personal story which contributes to your feelings.
Difficult History
- I'm purposefully not being specific here, as each person has their own understanding of what they found difficult, challenging or hurtful. I'm offering a compassionate space to explore past events which you feel have impacted your ability to engage with your life now, in terms of unwelcome feelings, or patterns of behaviour, or protective strategies which are no longer serving you.
Areas of counselling I can help with
Fees
£45 per 50 minute session.
Availability (Opening hours)
| | |
| --- | --- |
| Monday | - |
| Tuesday | 9-6pm |
| Wednesday | 9-6pm |
| Thursday | 9-6pm |
| Friday | - |
| Saturday | - |
| Sunday | - |
Location