Colin | Psychotherapist & Coach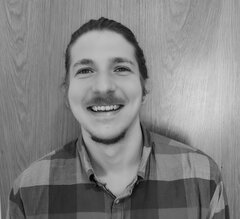 ✓ I also offer online therapy
Great, you are taking the first step.
Leave a message and I will contact you as soon as possible.




Online and telephone counselling
Welcome! Lots of profiles, aren't there?


The paradox of choice sets in; how do I choose the right person? IS there a right person? How will I know? The truth is, there is no way of knowing until you try. There aren't any 'wrong' choices, and you will learn what you are looking for as you explore. But there is something that brought you here, isn't there?

I am an integrative counsellor and coach, with experience in working with a range of complex issues and in challenging situations. I offer online counselling and telephone counselling.
My approach is collaborative, active, and holistic. I offer a reliable, confidential and non-judgemental space to help you explore your inner thoughts and feelings and support you in times of transition, distress and emotional need.
We all have the right to be heard and seen. Sometimes we get stuck along the journey of life and encounter challenging thoughts and emotions. Experience the freedom of living authentically, with a life of meaning and joy. Gaining understanding and insight into who you are, what you are experiencing, and how you can find a way to manage these thoughts, feeling and emotions is extremely powerful, and empowering.


Next steps:
Please get in contact to set up an initial consultation
We talk about what you want to get out of counselling & you can decide if you would like us to work together
If you're happy to continue, we will set up further sessions at a time that works for you

For more information please feel free to send me a message.
Colin
Online therapy
Online counselling (Skype)
Telephone counselling
Qualifications and registrations
My background is in social theory and research, with a focus on suicide; its causes, prevalence in a variety of societies, and what can be done to prevent it.

After volunteering with MIND (a charity with a helpline for people in distress) I wanted a more active role in helping people, so I qualified as a therapist. I have a Postgraduate Diploma in Integrative Counselling and Coaching and I am currently completing my MSc at the University of East London.


Registered member of the British Association of Counselling and Psychotherapy (BACP).


Psychotherapy & Coaching approaches integrated:
Psychodynamic
(your past and relationships, the role of the unconscious, defense mechanisms)
Existential (meaning making, managing anxiety evoked by mortality/isolation/meaninglessness)
Gestalt
(integrating different aspects of the self into a united whole, emphasis on the therapist being 'involved' & using the relationship)
CBT
(inter-connectivity of thoughts, emotions and behaviour - understanding the impact of our 'core beliefs', homework between sessions)
Person-Centred
('self-actualising' tendency of people in right circumstances, unconditional positive regard, shared 'frame of reference'
Solution Focused
(strengths-based approach, pre-existing solutions & client capabilities are available to utilise)
Transactional Analysis
(Parent/Child/Adult ego states, relational/relationship patterns with ourselves and other people)
Coaching
(varied models: GROW/Skilled-helper - more focus on future goals, achieving behaviour change, overcoming obstacles)
Registrations
Specialisations
I have helped people with a plethora of issues ranging from sex addisction to social anxiety, existential angst and retirement. Training integratively offers me the skills and knowledge to help people from a variety of backgrounds working through a broad range of issues. I find it sometimes helps to imagine a scale from -5 to +5, with -5 representing a negative situation and +5 a more positive one:
Perhaps you are in a depressive state and require some assistance getting from -2 to 0 in order to get a better perspective on things. Here counselling and psychotherapy can be particularly useful in making sense of what it is you are going through, finding your strengths and creating strategies to aid your daily life.
Alternatively, you may feel in a relatively stable position in your life and relationships but notice there is something impeeding your progress from +2 to +3 - here coaching can be helpul to gain insight and motivation towards the next steps
I work in short (min. 8 sessions), long and open-ended contracts depeding on client needs.
Most common issues I support people with:
Anxiety (including social, general, existential)
Depression & low mood
Relationship attachment issues
Trauma
Life & career transitions
Areas of counselling I can help with
Registered with

Fees
Initial assessment session
Online/Telephone
If you are on a low income there are some discounted sessions available - subject to availability.
Availability (Opening hours)
| | |
| --- | --- |
| Monday | - |
| Tuesday | 2-7pm |
| Wednesday | - |
| Thursday | 12-6pm |
| Friday | - |
| Saturday | - |
| Sunday | - |
Location