Chris | Psychotherapist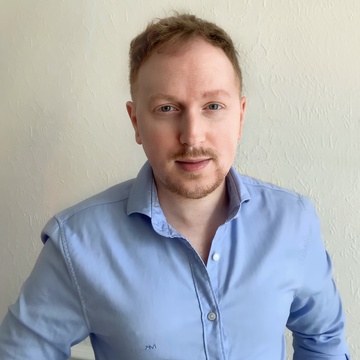 ✓ I also offer online therapy
Great, you are taking the first step.
Leave a message and I will contact you as soon as possible.




Online Psychotherapy and Counselling
Hello, I'm Chris, a qualified and experienced psychotherapist and counsellor, and registered member of the BACP. The decision to seek therapy comes at a point in life when you're often wanting to create change on some level. I understand how daunting it can be to reach out and make contact, which is why I offer a space that is non-judgemental, empathic, interactive, and confidential. It's a space for you to discuss whatever is on you mind.
I am trained in Psychodynamic Psychotherapy, which underpins my theoretical framework, but I also draw on some techniques from Cognitive Behavioural Therapy (CBT) and the Dual Process Model, which is a way of working with bereavement.
Together, we will explore your thoughts and feelings, looking at behaviour patterns, and creating links between your present difficulties and past experiences. It's a reflective space for you to think openly and honestly about your internal world.
Working in a psychodynamic way means looking at your life through a deeper lens. Often, it will mean taking a closer look at your early relationships and experiences as these serve as a blueprint for your adult life. It's about finding the hidden meaning and making connections where you might not have looked before because they are too difficult to think about at the time. Often, these thoughts and feelings will show up in different ways that might leave you feeling anxious or depressed, angry, or lacking direction; your relationships might feel strained and difficult to manage that leave you feeling lonely and isolated.
I'm not a traditional, silent psychotherapist. I am interactive and will offer up interpretations that are designed to give you some insight and space to think about yourself on a deeper level. I believe the therapeutic relationship is important to the outcome of therapy, so finding the right "click" or fit is paramount.
To get the most out of therapy, it can be beneficial to lean into it. The benefits of therapy are different for each person, but generally, they might take the form of feeling like you're in a better positon mentally, or it might be gaining insight and growth on a deeper level, or learning how to have better relationships. Whatever it might be, there's something for everyone.
The benefits of virtual therapy is it's, generally, easier to fit into your day, saves on travel expenses, and it bridges the gap for anyone who might struggle with in-person social interaction; it's also ideal for those of you who travel around a lot.
Online therapy
I use Zoom, WhatsApp, and FaceTime for online sessions.
When you make contact, we will begin with an initial 1-hour assessment session, which is designed so I can learn more about you and your difficulties. It's also an opportunity for the both of us to see how we work together. If you consent to proceeding, we would then have weekly, 50-minute sessions using one of the above platforms.
I work with long-term, open-ended, and short-term clients. If you are unsure about how many sessions you'd like to have, I suggest starting with 6 sessions to see how it goes for you - there's always the opportunity to extend if you wish (most people do).
Qualifications and registrations
My clinical training took place at Birkbeck College, University of London, where I graduated with an MSc in Psychodynamic Counselling and Psychotherapy. I have also completed a Diploma in Psychology from The Open University.
I have gained experience from working in student CMHS at University College London and King's College London as a associate counsellor. I have also worked as a Bereavement Support Counsellor at the North London Hospice, and have experience in managing a private practice.

I am a Registered Member of the BACP, and I adhere to their code of ethics.
Registrations
Specialisations
I specialise in anxiety and depression, abuse, bereavement and loss, identity, LGBTQ+ issues, Men's Health, Women's Health, Young Adults and Students in Higher Education.
Therapies offered
Areas of counselling I can help with
Fees
My fees are £60 per session. I operate a sliding scale, so please get in touch to discuss fees If this is something you need.
My availability can be flexible, so please get in touch to discuss your availability.
Location