Tina Jewell | Counsellor MBACP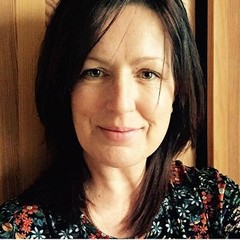 Walton Ave, Penwortham




PR1 0XR

Preston
Great, you are taking the first step.
Leave a message and I will contact you as soon as possible.




Counselling Preston
---
I'm currently unavailable.
Please contact
another counsellor on this website
.
---
My welcoming counselling room is based in a quiet area of Penwortham where you can comfortably explore your worries in confidence. I offer a non-judgemental approach and I tailor the therapy to suit you and your needs. No two people are the same, so your therapy will be as unique as you are.
I'm a qualified counsellor and psychotherapist and my aim is to assist you to gain peace of mind, self confidence, clarity and a more positive outlook for your future.
Experience
I have experience working with a wide range of issues, including:
Anxiety
Depression
Emotional turmoil
Family issues
Feeling low
Loss of purpose
Low self-esteem
Relationship issues
Sexual confusion
Stress
Children's counselling is also an area that I have a great deal of experience with. We all want the best for our children. Giving them the safe space they need to work through what ever is bothering them can make such a difference to their future.
Grow in confidence
The realisation that you want to feel better about your life, relationships, situation or mental health is a great first step. Send me a message and lets get you feeling better!
Through my years of counselling, I have had the pleasure of seeing my clients start to believe in themselves, grow in confidence and have faith in their abilities. This is the best part of my job.
I offer flexible hours to suit your life style, which includes day, evening and Saturday sessions.
About me
My experience prior to private practice came from working in two high schools (young people), Blackpool Carers Centre (adults) and various community centres (adults and older adults).
Private practice work became my passion within the first week. I am committed to helping people feel better and move forward with their lives.
Qualifications and registrations
Bachelors of science degree (Hons) in Counselling & psychotherapy
Foundation Degree in Counselling & psychotherapy
Levels 2 & 3 Counselling
Behavioural activation for depression.
Place2Be training for working with young people
PODs Trauma Training.
I am a registered Member of BACP.
Registrations
Therapies offered
Areas of counselling I can help with
Registered with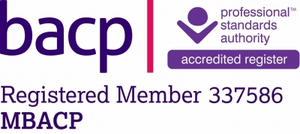 Fees
Individual counselling and psychotherapy £45 (1 hour)
Couples counselling £60 (1 hour)
Mediation £65 (1 hour and 30 minutes)
Children and Young People Counselling £45
Home visits £48
Telephone counselling £35 (45 minutes)
Working hours
Day, evening and Saturday sessions available.
Home visits
Home visits can be offered within a reasonable distance.
Availability (Opening hours)
| | |
| --- | --- |
| Monday | 09.00 - 21.00 |
| Tuesday | 09.00 - 21.00 |
| Wednesday | 09.00 - 21.00 |
| Thursday | 09.00 - 21.00 |
| Friday | 09.00 - 21.00 |
| Saturday | 09.00 - 17.00 |
| Sunday | - |
Photos
Location
Reviews Counselling Preston
Below you will find reviews about Counselling Preston - Tina Jewell

Rating of 5 out of 5
Based on 2 reviews
(Write your own review)

√ I recommend this therapist
Very professional and confidential
Excellent service, very professional and confidential. Im looking forward to my next appointment.
Suzy
| Preston | 25 Feb 2019
Did you find this review useful?
Yes

1

√ I recommend this therapist
An excellent service. After just one session I feel lighter and positive.
Thank you Tina
Lisa
| Preston | 21 Jul 2018
Did you find this review useful?
Yes

1