Simon | In-person/online Person-centred counsellor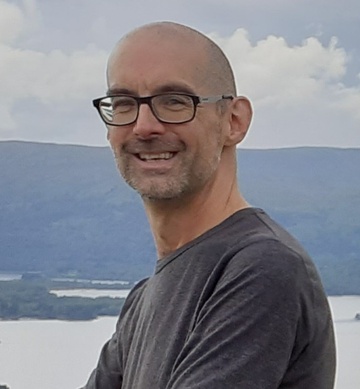 ✓ I also offer online therapy
Great, you are taking the first step.
Leave a message and I will contact you as soon as possible.




Counselling Chorley
Hello, my name's Simon and I'm here to listen.

I'm a person-centred counsellor and a registered member of the BACP. So whether you're grieving for a loved, experiencing loss through a life-changing event or change of circumstances, I can give you the confidential space you need. I offer remote online sessions via Whatsapp video call from a confidential space within my home, and also walk and talk counselling sessions in my local area, which provide person-centred counselling combined with the healing power of nature.


How I work:
As a person-centred counsellor, I offer talking therapy, which is all about helping you find your own answers to your problems through non-judgemental listening.

Sometimes it can be as simple as having someone to talk to who isn't a close friend or family member; somebody impartial who you don't need to feel guilty about offloading onto. We spend so much time with our thoughts and worries swimming around in our heads that saying them out loud can be a powerful and cathartic experience. Talking about your worries is an important first step on your journey through your loss.
I offer a free no-obligation 30 minute consultation, where we can talk informally and you can decide if the type of therapy I offer works for you.

More about me:
Coping with multiple bereavements in my family and the impact it has had made me realise how important the need to talk and share problems is. It's also made me understand that though everyone deals with their problems in different ways, the common thread is always the importance of talking about them.
Online therapy
I offer online sessions via Whatsapp video call. Each session lasts an hour and is protected by end-to-end encription.

I conduct these sessions from a private room in my home for the sake of privacy, peace of mind and the confidentiality of our sessions. I always advise that you do the same, so that you can relax, be yourself and get the most out of each session.
Statement concerning the coronavirus pandemic
With regards walk and talk therapy, because the sessions are conducted outdoors, there is no requirement for you to wear a mask, but you may do so if you wish.
Please keep up to date with the latest Government guidance regarding Covid 19, as this can change and may affect our sessions.
In the event that you test positive for Covid 19 after you have booked a session, please give me as much notice as possible, so that we can re-arrange the session until you have tested negative, and have remained so for 3 days.
If you have been in contact with someone with Covid 19, please ensure you follow guidlines and test immediately.
Qualifications and registrations
Level 4 Diploma in Therapeutic Counselling

Registered member of the British Association of Counsellors and Psychotherapists (BACP).

Safeguarding Adults Level 3

Safeguarding Children Levels 1 and 2

MHFA Mental Health First Aid Course



Registrations
Specialisations
I specialise in loss and bereavement and am also an active volunteer working in this area. I have extensive experience in helping people come to terms with the loss of a spouse, parent or other loved one, but also with issues like anxiety and depression which are so often part of the grieving process.
Because grief is often a long journey and is different for everybody, I don't offer a limit on the number of sessions. With this in mind, I offer a four sessions for the price of three discount, available on a rolling basis.
If however, you feel a more focussed approach is better for you, I recommend eight sessions.
Most common issues I support people with:
Bereavement, loss, anxiety, depression and sadness are my areas of expertese, because they are so often interlinked. Loss isn't neccesarily just about bereavement, but can be linked to the loss of a job, a life-changing circumstance or losing your sense of purpose.
Therapies offered
Areas of counselling I can help with
Fees
I offer a free, 30-minute no-obligation consultation, when we can discuss your needs and how I work.

If you decide you'd like to continue your counselling, each session last for 1 hour and costs £40. This rate remains the same whether you choose outdoor or online therapy.

If you complete four counselling sessions, they are payable at a discounted price, with the amount payable being £120, instead of £160. This offer is valid on a rolling basis, so if you book a further four sessions, you can apply the discount again.
Availability (Opening hours)
| | |
| --- | --- |
| Monday | 9.00-17.00 |
| Tuesday | 9.00-20.00 |
| Wednesday | 9.00-20.00 |
| Thursday | 9.00-12.00 |
| Friday | 9.00-17.00 |
| Saturday | 10.00-12.00 |
| Sunday | CLOSED |
Photos
Location