Yassi | Transpersonal Integrative Psychotherapist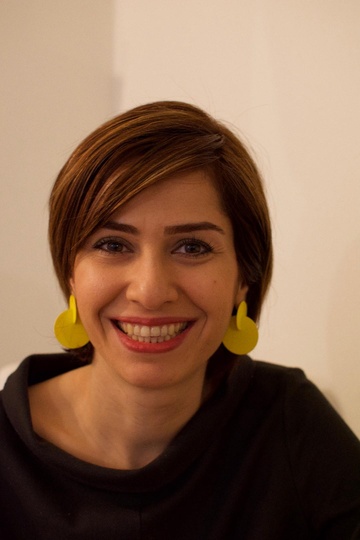 ✓ I also offer online therapy
Great, you are taking the first step.
Leave a message and I will contact you as soon as possible.




Online Psychotherapy and Counselling
I am passionate about my work as a psychotherapist and I would be honoured to accompany you on your journey of self-reflection, transformation and freedom from pain and suffering.


My therapy room is a safe and non-judgmental space where you will be met with warmth, openness and compassion. I facilitate my client's journey into uncovering their true self and transcending their difficulties by gaining a new and more meaningful perspective of their life story. We work together towards discovery and fulfillment of client's potentialities and aim to align their lives with their soul nature and heart desires.


The transpersonal integrative modality is at the core of my practice. I believe that we are all essentially spiritual beings and that there is much more meaning and depth to existence than the eye can see, and our minds can comprehend. I carry the optimistic and positive attitude of the transpersonal approach into my practice, trusting that a higher purpose, an invitation for growth can be identified even in the midst of the darkest most painful experiences of life. The belief that symptoms are symbols, looking at pain with curiosity, and wondering what particular quality or change this particular challenge or even life crisis is calling forth in my client.


Zoom counselling
I use Zoom for online sessions. My work environment is a safe and confidential space where no one else can see or hear the session. I also ask my clients to honour this requirement and make sure they are also in a space where they feel safe and where the material they share can't be heard or recorded. I strive to have high speed internet connection and a fully functioning device but in an inevitable situation where there are technical difficulties, I will call my client via a secure stable landline phone to carry on the session on the phone.

I have completed a comprehensive course on offering counselling online to make sure I adhere to all ethical standards and safety requirements. Sessions last for 50 minutes and are offered on a regular weekly basis.



Holistic Approach
I am genuinely interested in and curious about my client's stories and together with that trusting bond between the two of us, we explore their pains, challenges, desires, wants and needs. In a paced and gentle way I help my clients to recognise the patterns of behaviours that are no longer healthy for them and we explore ways to make healthy choices instead. I facilitate my client's journey into discovering, uncovering, and retrieving their potentialities, their inner power and strength.

My transpersonal training enables me to honor my client's spiritual dimension as well as the physical, mental and emotional aspects of their being. My approach to therapy is holistic. This means while I focus on and address the psychological issues and their manifesting symptoms, I also go beyond that and explore the potential meaning and purpose hidden behind the suffering. Becoming aware of and actualizing the unique calling of their true self and their true soul nature is what my clients can hope to achieve in therapy with me.


Creativity is at the core of my therapy work. I specially enjoy working with dreams, drawing, facilitating imagery through body work, creative imagination, and expressions through breath and sound. These interventions work as a bridge to bypass the limitations of the mind, opening up to infinite possibilities held in the realm of imagery and symbolism. The awareness and clarity gained by these creative mediums are integral to the process of psycho-spiritual healing and transformation.


Above all, I work in a relational way. In my view, the foundation and most essential ingredient for any therapeutic work is the trusting alliance and connection between myself and my clients. This trust and ease in relationship is attained through a consistent experience of my reliability, empathic listening, full presence, and a genuine interest, care and love I hold for my clients. In time, clients come to the empowering realization that they, themselves, are true experts of their life journey as we explore and discover what lies ahead on their path.


I have extended experience working with anxiety, anger management, chronic fatigue, loss of meaning and purpose in life, relationship issues and lack of self-esteem. My particular interest and area of expertise is working with co-dependency, alcoholism and belonging.


If you feel drawn to my way of working, do get in touch. I would love to hear from you.
Please note I offer therapy in English and Persian (Farsi spoken in Iran).
With Love,
Yassi
Online therapy
I primarily use Zoom for my online sessions.
Statement concerning the coronavirus pandemic
Non applicable for online sessions.
Qualifications and registrations
I have completed a 4 year post graduate diploma course in Transpersonal Integrative counselling and psychotherapy at CCPE in 2021. I am a registered member of the BACP.
Registrations
Specialisations
I have a lot of experience in working through symptoms of long covid including the chronic fatigue.

I have worked with a large number of clients suffering from anxiety, relationship issues, addiction, and codependency.

I am very interested in and have experience working with migrants who might experience a sense of not belonging to the new groups or communities. This feeling of not fitting in and excludedness can be felt by anyone at any stage of their lives and I have the skills and interventions to help individuals work through these issues. I work on long-term basis however I regularly assess each case and decide together with the client whether or not they benefit from ongoing therapy.
Therapies offered
Areas of counselling I can help with
Fees
My fees for online sessions is £70 and for face to face sessions £80.
Additional information
I also offer face to face counselling and therapy from my practice in Wimbledon (Sw19), and Paddington(W2).
Availability (Opening hours)
| | |
| --- | --- |
| Monday | 9amm-5pm |
| Tuesday | 9amm-5pm |
| Wednesday | 9:30am-4:30pm |
| Thursday | 6pm-9pm |
| Friday | 6pm-9pm |
| Saturday | - |
| Sunday | - |
Location
Reviews Online Psychotherapy and Counselling
Below you will find reviews about Online Psychotherapy and Counselling - Yassi

Rating of 5 out of 5
Based on 1 reviews
(Write your own review)

I feel fortunate to have had Yassi as my therapist
Yassi worked with me for a year, initially sessions were in person then due to covid moved to online.
Yassi showed the same level of care, interest and attentiveness online as she did in person.

Through our sessions I was able to step outside of myself and see things with a different perspective, which helped to come to terms with some personal trauma and life events that I had experienced.

She gave me the confidence to see myself as a very capable person and gave me tools to adjust my mindset and have a more positive outlook.

Yassi was very supportive, compassionate and empathetic to my situation but also realistic in terms of how to move forward to better my own mental health.

I feel fortunate to have had Yassi as my therapist.
Did you find this review useful?
Yes

1