Mindi | Online counsellor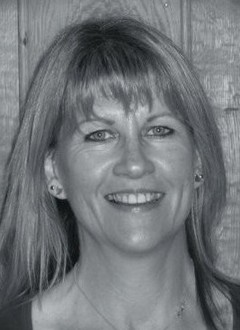 ✓ I also offer online therapy
Great, you are taking the first step.
Leave a message and I will contact you as soon as possible.




Telephone and Online counselling
Telephone and Online counselling offers you the flexibility to have sessions at a time and place that suites you. I offer counselling via Skype, Zoom and WhatsApp video, and via telephone.
My approach to counselling is person-centred, relaxed and creative. I will offer you a safe and confidential space where you can relax and talk through your worries. I will not judge you or criticise you and I will give you all the time you need. We can look at anything that may be worrying you or stopping you from living your life to the full.
I will not give you advice, but will help you to gain insight into your feelings and behaviour. We will discover ways to help you to cope with your life as it is now, to look forwards into the future at how you would like your life to be and to reach decisions you are happy with.
About Me
I am passionate about my work and I enjoy watching my clients grow in confidence and becoming happier in their daily lives. I am a mother and a grandmother and I have been working as a counsellor since 1998. Prior to that, I worked in complimentary medicine.
My life has not been an easy one with years of health challenges, but each challenge has led me to learn new skills and enabled me to be more empathic with my clients. I have worked hard to achieve the level of health and happiness I now have and I am committed to sharing that with others and using the therapies and wisdom I have gained over the years.
I have other skills I can use in my sessions if it seems appropriate and my client welcomes this. For example I like to use the Bach Flower Remedies to support my clients through emotional changes. I am also qualified in Japanese acupressure massage, Indian head massage, hand reflexology and Reiki which have been useful when people find it hard to relax or de-stress.

I am a member of the BACP (British Association for Counselling and Psychotherapy) and adhere to their ethical framework.

If you would you like to know more or book an appointment, please send me a message.

Mindi
Qualifications and registrations
Advanced European Diploma in therapeutic counselling with over 21 years experience
EFT (Emotional Freedom Therapy) practitioner
Diploma in Hypnotherapy
Qualified Reiki teacher and practitioner
Registered, qualified practitioner in Bach Flower Remedies
Registrations
Specialisations
Mother-Daughter Counselling

I have recently qualified as a Mother-Daughter Counsellor, this has been an exiting and useful tool to add to my skills and I am loving using my new skills.
The Mother-Daughter Attachment Model is effective for:
1. Individual and mother-daughter couple therapy/coaching, both in-person and online.
2. Teaching mothers and daughters how to listen to themselves and each other.
3. Teaching mothers and daughters how to meet their emotional needs and create strong, emotionally connected relationships.
4. Creating a roadmap for emotional empowerment and generational change.



Therapy Dog
I have recently taken on a new collegue. Anyone who knows me will remember that I used to work with my dachshund Ralph. Ralph was a huge asset in my counselling room and helped many adults and young people. I would like to introduce Twiggy who is my new apprentice. Twiggy will only come to a session if you are comfortable with dogs. Twiggy will be training to be a PAT (Pets at therapy) dog and I hope if accepted will be able to visit schools to help children who can read to her. Also hopefully one day we will visit hospitals too.
Areas of counselling I can help with
Fees
£50 for a session of one hour
Availability (Opening hours)
| | |
| --- | --- |
| Monday | - |
| Tuesday | 9.30am - 6pm |
| Wednesday | 9.30am - 6pm |
| Thursday | 9.30am - 6pm |
| Friday | 9.30am - 2pm |
| Saturday | - |
| Sunday | - |
Location
Reviews Telephone and Online counselling
Below you will find reviews about Telephone and Online counselling - Mindi

Rating of 5 out of 5
Based on 2 reviews
(Write your own review)

Kind, patient, empathic, wise
If you want your mojo back, want to feel the wind in your wings, want to defy gravity, Mindi is the counsellor for you. Kind, patient, empathic, wise - she will help you reach your goals and be a more confident, peaceful, happy version of yourself.
S.D.
| Surrey | 5 Aug 2021
Did you find this review useful?
Yes

1

I just want to say thank you for everything
I just want to say thank you for everything that you have helped me with. You have really helped me to become more confident in myself and I can do more things now that i didn't used to before.
Did you find this review useful?
Yes

1