Andrea Davis | Person Centred Counsellor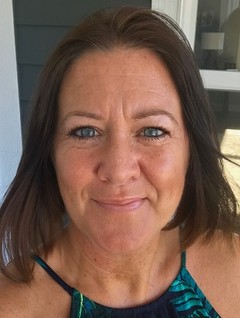 Great, you are taking the first step.
Leave a message and I will contact you as soon as possible.




Counselling Poulton Le Fylde
--- currently unavailable ---
Choosing the right Counsellor is very important and can be difficult especially when you are experiencing testing times. In counselling with me I will not tell you what to do, but I will help you make your own life choices and come to the decisions that you feel are best for you! You lead the session not me.

I offer a caring, safe, confidential and non-judgemental environment in which you can explore your concerns or issues.
The biggest most important factor in counselling is the therapeutic relationship itself. Both me, the counsellor, and you, the client, must feel that we can work with each in order for the therapeutic process to take place. This is why I offer a free initial 20 minute consultation with no obligation.
Counselling techniques
I entered into counselling 14 years ago believing that sometimes individuals need some guidance or self acceptance in order to feel better within themselves.
I use person centred, CBT and systemic counselling techniques in my work. Person centred counselling is very gentle with the belief that each individual has within them the capacity to change as they already hold their own answers. CBT is more directive and looks at improving your state of mind now rather than the cause of your distress in the past. Systemic is normally used for counselling couples or any relationship issue within a family, for example: mother/daughter, gay couples, friends.
About me
I am a married mother of 2 children aged 21 and 26. In order to relax I walk our 2 dogs and go running and ride my motorbike. I live in a small town called Poulton-Le-Fylde in Lancashire.
I qualified as a Person Centred Counsellor in 2004 after studying for 4 years in Tavistock, Cornwall. I have since gone on to train as a Cognitive Behavioural Therapist (commonly know as CBT), a Relate therapist and an Online therapist.
I work privately from home and I have also been trained by Breakeven who specialise in people with gambling addictions. I worked for Boston County Council working in several children's centres working with families, children and adults covering a variety of issues.
I am registered Member of the British Association for Counselling and Psychotherapy (BACP). I attend regular supervision and follow the BACP ethical guidelines and framework.
Qualifications and registrations
Diploma in Person Centred Counselling
Certificate in Person Centred Counselling
Introduction to Person Centred Counselling
Level 3 in Cognitive Behavioural Therapy
Couples Counsellor – Relate Trained
Trained By Online Therapy Institute
Workshops and trainings
Autism Awareness
Safeguarding Children
Sexual Exploitation in Young Children
Anger in Young People
Adult Survivors of Sexual Abuse
Gamcare (Gambling Addictions)
Working with Young People
Workshop for Bereavement and Loss in Children and Young Adults
Workshop for Adult Bereavement
CASY (Counselling for Young Adults)
Registrations
Areas of counselling I can help with
Registered with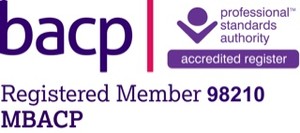 Fees
Individual counselling £40
Couples counselling £55
Internet counselling £30
Email counselling £25
Working hours
Monday - Friday daytime, some evening and weekend appointments available
Availability (Opening hours)
| | |
| --- | --- |
| Monday | 09.00 - 20.00 |
| Tuesday | 09.00 - 20.00 |
| Wednesday | 09.00 - 20.00 |
| Thursday | 09.00 - 20.00 |
| Friday | 09.00 - 20.00 |
| Saturday | 09.00 - 17.00 |
| Sunday | - |
Photos
Location
Reviews Counselling Poulton-Le-Fylde
Below you will find reviews about Counselling Poulton-Le-Fylde - Andrea Davis

Rating of 5 out of 5
Based on 4 reviews
(Write your own review)

√ I recommend this therapist
A warm and secure environment
This lady offers a warm and secure environment which makes you feel safe while you explore your issues. Highly recommended.
Did you find this review useful?
Yes

1

√ I recommend this therapist
Fantastic counselor. I've recommended a number of people to her having had such a positive experience myself. So friendly and approachable, you find yourself at ease very quickly. Her experience shows. And now she's qualified to do sessions via skype etc, she's accessible to everyone which is just brilliant news!
Did you find this review useful?
Yes

1

√ I recommend this therapist
It really does make a difference
Andreas positivity and experience really does shine through in her service , it's a small step asking for help... It really does make a difference...
Did you find this review useful?
Yes

1

√ I recommend this therapist
Andrea has an amazing ability to listen
Andrea welcomes you in to her home as a friend and instantly helps you feel at ease with her easy going and caring personality. For me I walked in to a world that made me feel safe and in a calm professional atmosphere.

Andrea has an amazing ability to listen and respond in such a way that you actually look forward to your next visit with her. She has helped me so much in such a relatively short period of time, I've learnt ways to help me cope with things and there is a light at the end of my road these days.

After many years in the mental health system, I can honestly say Andrea (Dori to her friends) has helped me the most! The Bins are working for me ! I could never thank you enough.
Did you find this review useful?
Yes

1