Daniel Chaloner | Counsellor & Psychotherapist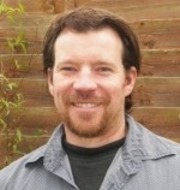 77 Fogwell Road




OX2 9SD

Oxford
Great, you are taking the first step.
Leave a message and I will contact you as soon as possible.




Counselling & Psychotherapy Oxford
---
I'm currently unavailable.
Please contact
another counsellor on this website
.
---
My name is Daniel and I have been a psychotherapist and counsellor since graduating with a Master's degree in counselling in 2006. I am an Accredited member of BACP. My approach is best described as Integrative. Which means I have experience in a number of modalities which I integrate together to give the best tailored approach for each individual.
I have 13 years of experience counselling a wide range of clients with many different challenges such as addictions, burnout and stress, relationship conflicts and other relationship issues, but perhaps what I see most frequently is some combination of anxiety and/or depression.
Clients have commented regularly that they appreciate my relaxed approach, which focuses on what their concerns are, as well as the insight they gain from sessions.
I have experience with:
Cognitive Behavioural Therapy (CBT) - is great for depression.
Focussing (psychotherapeutic approach) - can help to learn self-acceptance, decreasing guilt, self-criticism, etc.
Neuro-Linguistic Programming (NLP) - great for coaching and changing unwanted habits.
Psychodynamic Counselling - for understanding hidden motivations and long-standing patterns that are resistant to behavioural change.
Person-centred Therapy - great for experiencing acceptance, developing assertiveness, and gaining clarity on what matters most.
Solution-Focussed and Brief Therapy - for developing goals and taking specific practical steps to overcoming challenges.
What to expect
After you contact me we pick a time that works for both of us. In our first session we will take some time to go over the primary goal and concerns you would like to address.
When we wrap up the session we take a minute to assess how the session went, what could be improved and if/when we would book another session.
Qualifications and registrations
I have an M.Div in counselling (2006) from Tyndale Seminary, which met the standards for the American Association for Marriage and Family Therapy in the United States.
Further to this, I have trained in Prepare Enrich which is an assessment tool that offers a research-based structure for working with couples, to help them grow in their relationship.
Aditionally I have training in:
CBT
Focussing
Pre-marriage counselling
NLP
Extensive experience in:
Solution-focussed brief therapy
One additional training is worth mentioning. The Client Directed Outcome Informed (CDOI) approach is designed to provide an effective and efficient way to personalize the counselling sessions to address each clients' needs.
Registrations
Specialisations
My experience with CBT is particularly helpful for clients with anxiety and depression. CBT has been shown to be as effective as medication with moderate depression.
Areas of counselling I can help with
Fees
Between £50 - £75 per session
Location