Rebecca | Psychotherapeutic Counsellor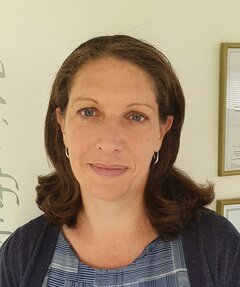 Counselling Beccles




51 The Street




NR34 0LN

Beccles
✓ I also offer online therapy
Great, you are taking the first step.
Leave a message and I will contact you as soon as possible.




Counselling Beccles - Online Counselling
---
I'm currently unavailable.
Please contact
another counsellor on this website
.
---
Are you struggling with anxiety, addictions or grief?
Counselling is a safe place to explore your issues without judgement. It can help you to gain clarity, understand historical patterns, make changes and achieve goals.
I specialise in helping people to achieve self-acceptance. This might be something you struggle with as a result of anxiety, depression, low self-esteem, bullying, abuse, or being a highly sensitive person (HSP) in a neuro-typical world. It may be as a result of guilt and shame due to addictions or trauma.
About me
I am qualified to level 5 in psychotherapeutic counselling, fully insured, DBS checked and a member of the National Counselling Society (NCS). Please note that I only offer therapy sessions online, via Zoom.
Research has shown that the therapeutic relationship is the most important factor in the counselling relationship so it is key that you find the right person for you.
It is difficult to portray myself and for you to get a proper sense of me from the written word so please do get in touch for a chat. There will be no pressure or obligation to book any sessions beyond the initial chat. This provides the perfect opportunity to determine whether we can work well together.
I have worked for the past couple of years for an addiction charity (and continue to do so). I am also a Samaritans listener. I have previously been a volunteer for Cruse Bereavement Care.


I personally identify as a Highly Sensitive Person (HSP). Historically I have struggled with self acceptance due to feeling 'different'. I have learnt to accept myself and I can help you to do the same. I now use all the advantages of the associated personality traits, such as being very empathetic, to help me in my counselling work.

If you would like to know more or book an appointment, please send me a message.

Rebecca
Online therapy
I offer therapy sessions conducted via Zoom. It is a very simple way of conducting a therapy session from the comfort of your own home. It does require you to have good internet access and a private space.

A link will be sent through prior to the session.
Statement concerning the coronavirus pandemic
All of my therapy sessions are conducted online so there is no coronavirus risk.
Qualifications and registrations
Level 5 Diploma in Psychotherapeutic Counselling.
Accredited member of the National Counselling Society.
Specialist training in grief through Cruse Bereavement
Specialist training in suicide and self-harm through the Samaritans
Registrations
Specialisations
Addictions specialist.
Work with neuro-divergency
Specialise in self-acceptance and self-compassion work.
Flexible about number of sessions.
Most common issues I support people with:
Anxiety including OCD.
Addictions - drugs, alcohol and behavioural addictions
Grief
Relationship Issues
Low self-esteem
Areas of counselling I can help with
Fees
£50 per individual session
£270 for a block of six sessions
Availability (Opening hours)
| | |
| --- | --- |
| Monday | Non Working Day |
| Tuesday | 8 - 8 |
| Wednesday | 8 - 8 |
| Thursday | 8 - 8 |
| Friday | Non Working Day |
| Saturday | 9 - 12 |
| Sunday | Non Working Day |
Photos
Location
Reviews Counselling Beccles
Below you will find reviews about Counselling Beccles - Rebecca

Rating of 5 out of 5
Based on 5 reviews
(Write your own review)

Rebecca has really helped me
I was in a really bad place last year when I decided to reach out to Rebecca for help and I'm so glad I did. She has helped me learn so much about myself and how to navigate the worries I have in my day to day life. I've seen a significant change in my health this year as I'm able to apply the coping techniques I have picked up during our sessions. It's been the best decision I've made and Rebecca has really helped me find confidence in myself that I've never felt before which I'm extremely grateful for.
Did you find this review useful?
Yes

1

I could not have been more grateful
Therapy for me used to be something I found myself very reluctant to get started with. Having Rebecca as my first experience with therapy has proven to be one of the most pivotal moments of my life and no words can describe the help and support that I have received from her on my journey to getting better.

Over the past year I have observed myself getting better both mentally and physically while also developing valuable tools and coping mechanisms along the way. This progress is a testament to the level of professionalism and care that goes into Rebecca's work and I could not have been more grateful to have the honour of working with her.
Did you find this review useful?
Yes

1

Rebecca is a kind and good listener
Rebecca is a kind and good listener. She is able to pin point problems/their sources quickly. Her approach is focused on self acceptance/compassion
Did you find this review useful?
Yes

1

An overall lovely compassionate human
Rebecca was always the perfect listening ear that you need. She goes out of her way to check in on you between sessions. An overall lovely compassionate human.
Did you find this review useful?
Yes

1

Rebecca is brilliant! I have worked through several subjects with her. Not only do I feel it's a safe space to explore these subjects further, she also provides insights and coping strategies that have proven to successfully work.
Did you find this review useful?
Yes

1