Debs | Integrative Counsellor & Coach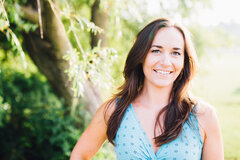 Counselling Torquay




The Manor House, Cockington Court Office 7




TQ2 6XA

Torquay

Send a message
✓ I also offer online therapy
Great, you are taking the first step.
Leave a message and I will contact you as soon as possible.




Counselling Torquay
Are you not feeling like yourself? Or tired of the hamster wheel and just 'existing' through life?
Or have you recently gone through a trauma or event that's knocked you off balance and you want to be able to move forward with clarity, confidence and happiness?
Then I can help...
As a practitioner working in this field for over 18 years, I draw upon a vast 'toolkit' of techniques to tailor each session to best suit your needs.
Many people come to therapy because they feel stuck and are seeking ways to move forward. Effective therapy is about providing a safe space to explore what is going on for you as well as help you to 'build your own toolkit' that you can use in the future.
My approach is about more than just talking through your issues, we actively engage your whole system (mind, body and soul) in order to facilitate true and lasting change.
I have worked extensively with stress, PTSD, trauma, anxiety, burnout, relationship issues and career/workplace issues.
I am also an award winning well-being entrepreneur who is passionate about building a sustainable life and business/career that doesn't cost you your health (mental, physical and emotional) in the process.
Online therapy
I understand that a lot of counsellors/therapists work based on a 50 minute therapeutic hour.
However, I have personally found that 75 minute sessions work much better and allow many more breakthroughs to happen during a session, so this is what I offer.

I offer sessions across 7 days a week online via Zoom.

To get started with this, please contact me and I'll send you a link to book your first session.
Statement concerning the coronavirus pandemic
All current guidelines for Covid-19 are followed.
As all restrictions have now eased, I offer in-person and on-line sessions.
I still do ask that if you feel unwell or have tested positive for Covid-19 to please reschedule your session if in person.
Qualifications and registrations

Qualifications:
University Advanced Diploma in Couple Counselling (Relate, Doncaster University)
NeuroLinguistic Programming Practitioner (NLP)
TimeLine Therapy
Diploma in Therapeutic Counselling (CPCAB)
Certificate in Counselling (CPCAB)
Introduction to Counselling Skills (CPCAB)
Trainer for Group Work (Relate)
Play Therapy Certificate
Medicine Woman (Shamanic) Practitioner
Further training:
Working with sexual abuse
Working with domestic violence
Working with trauma and PTSD
Creative methods for counselling
Mindfulness and relaxation techniques
Anatomy and physiology certificate
Body therapy training
Telephone counselling training
Experience:
Relate couples counsellor and trainer
Counsellor for NHS employees
Counsellor for various counselling agencies
Counselling for the NSPCC working with children and parents
Caseworker for RAFA supporting ex-service personnel
Voluntary work within hospices and hospitals
Registrations
Specialisations
Due to my advanced training and experience working with trauma and stress, I have developed an holistic approach that helps you to first regulate your nervous system, process and heal the trauma/emotions held in the body and then learn how to trust yourself and move forward with confidence and happiness.
This is a process that can take anywhere from a few weeks to a few months depending on many different factors.
I always work towards making myself redundant. Which means my therapeutic approach is to empower you and develop tools to ensure you have the confidence to move forward on your own. I don't believe in keeping anyone in therapy longer than they absolutely need to be.
Most common issues I support people with:
~ Stress/Burnout/Overwhelm-
we have begun to accept that stress is normal and to spend most of our days living in stress is ok. Vast research shows this is not the case and perpetual stress causes a systemic breakdown leading to a whole manner of issues, which if left unresolved, leads to chronic disease and breakdown. I am deeply passionate about people re-discovering a life without stress.
~ Past Trauma/PTSD-
we can find ourselves being sideswiped by life at times and issues that we thought we had dealt with, come back and haunt us when we're least expecting it. Understanding our trauma response and being able to regulate our nervous system whilst releasing trapped emotions/trauma, is key to moving forward.
~ Personal Growth/Connection-
do you ever find yourself feeling alone? Not sure what you're really wanting from life? Feeling lost and directionless? I deeply enjoy reconnecting people with their truest selves so that they can re-gain their spark for life and find the meaning and purpose they seek.
~ Dare Not Say-
One of my greatest strengths is my ability to hold a very safe and contained space. I have been working as a therapist for many years and I promise you, there is very little I haven't heard or worked with. There is nothing you can say to me, that will cause me to back away or hold judgement of you. From all my experience in this field, the breakthrough very often comes from voicing those things we dare not say (even to ourselves). I want you to know that I am here to be the safe place for exploring those things in confidence.*
*As is always the case with therapy, everything you tell me is held in the strictest confidence unless there is a risk of harm to yourself/others, child protection issues or national security issues. Then I will seek further guidance from other professionals with your collaboration if possible.
Areas of counselling I can help with
Fees
My fee is £75 per session.
Each session is 1 hour 15 minutes and is available in-person at my private room in the countryside, Torquay, or on-line via Zoom.
I offer a free 30 minute initial consultation to see if we are a good fit for each other.
I also work across 7 days a week.
Availability (Opening hours)
| | |
| --- | --- |
| Monday | 9:00-17:00 |
| Tuesday | 10:00-20:00 |
| Wednesday | 09:00-15:00 |
| Thursday | 10:00-20:00 |
| Friday | 09:00-14:00 |
| Saturday | 09:00-12:00 |
| Sunday | 10:00-14:00 |
Photos
Location
Reviews Counselling Torquay
Below you will find reviews about Counselling Torquay - Debs

Rating of 5 out of 5
Based on 1 reviews
(Write your own review)

I am really grateful to you
It felt powerful and authentic to me and I am still integrating...

I have been reading your card over and spent yesterday in a fairly psycho-active state, absorbing the strong energy generated by the experience and wonderful time in your presence. I felt the way you introduced me into the space and the surroundings where so conducive to the beautiful resonant experience I had.

I am very glad you invited me to do some creative artwork to help me crystallize the vision, the essence of my journey and conjure the spirits that carried me. I cherish those pictures as a source of remembering.

I felt really moved by the time we shared and very fortunate to have been held and listened to so intently and carefully. I am really grateful to you and I feel a strong sense of trust in your advice and interpretation, it felt like a sacred and natural journey of real relevance to me. I feel energised but yet somehow like I have more to do, wanting to be really tuned into my intuition more than ever over the next month, and increasingly so.

With heart and in reverence and respect to you and your diligent work,
Ben
Ben
| Torquay | 7 Sep 2022
Did you find this review useful?
Yes

1