Mary | Therapeutic Counsellor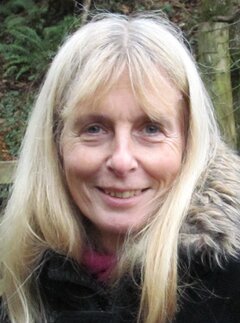 Great, you are taking the first step.
Leave a message and I will contact you as soon as possible.




Counselling Buckfastleigh
Whatever is troubling us in our lives there is always a reason, and always a way for us to feel more resolved, more empowered, more at peace. But it can be hard on our own: we find ourselves going round and round in circles, repeating the same thoughts and doing the same things. Being with somebody who listens and understands can make all the difference.

Whilst talking is often a large part of a session, I can also draw upon techniques such as role-play, creative expression, body awareness exercises, guided meditations and many others.

I have a particular interest in the difficulties that result from childhood trauma. To see a child's spirit being crushed is one of the most painful things to witness, and it will inevitably affect the way they relate to the world later on. However, given the opportunity to work through these difficulties, what was once a problem can become an opportunity to gain genuine confidence and learn to enjoy who we are.

I began my career with an in-depth study of Eastern philosophy, learning and practicing different forms of meditation, with particular emphasis on the breath and the softening and opening of the heart.

This led me to an interest in emotional and relationship issues, and for the past twenty years I have been deeply involved in personal development work.

During this time an on-going private practice has given me extensive experience of working with a whole range of problems, from family or workplace conflicts to stress-related physical ailments.

I have two children and one grandchild, and live with my life-partner in a cottage in Devon.

If you would like to make an appointment, or ask any questions, please send me a message.



Mary
Statement concerning the coronavirus pandemic
During a lockdown I can offer telephone counselling; however, if possible my preference is to see clients face to face. The room that I use is well ventilated and there is enough space to set the chairs 2 metres apart.

In my experience people's trauma is almost always the result of a breakdown in human connection, so the more directly I can offer this to my clients the better, and for this reason I do not offer online counselling. Having said that, this is a personal choice and I applaud all those who make online counselling a success!
Qualifications and registrations
Member of the British Register of Complementary Practitioners
European Diploma in Therapeutic Counselling (CBCAB accredited)
Graduate of the Hoffman Institute
Certified Gestalt Therapist
NHS Care Certificate
Advanced training in Group Facilitation
Professional Development training in Couples Counselling
Experience working with Dementia, CPTSD, Eating Disorders.
Registrations
Specialisations
Although there is an almost endless list of symptoms to describe our disconnectedness and confusion, deep down the needs of a human being are quite simple, and it is only when these are not met that problems arise.
People need to give and receive love, and to feel a healthy sense of themselves as unique, fully functioning individuals.
If adverse circumstances have prevented either of these things from happening in a natural way then we will have developed coping mechanisms, which if they become too dominant may get in the way of us experiencing a fulfilling life.
Counselling and psychotherapy help us to find out how much we still need to use these methods to survive and how much we can find new ways to relate to the world that more genuinely meet our needs.
So yes I have helped clients with many of the issues listed below, and have worked with people with extreme lack of confidence, lack of serenity, purpose or happiness . . . But the emphasis of my work is always to recognise the healthy individual behind all the symptoms and encourage them to thrive.
Most common issues I support people with:
I often find myself helping men to access their
sadness
and women to access their
anger
, 'though it can certainly also be other way round!
A particular passion of mine is working with
childhood trauma,
as I have personal experience in this area and believe that what happens early on can have an enormous impact on the rest of our lives.
Many of the problems people come to me with are responses to
fear.
These can include perfectionism, depression, anxiety, obsessive-compulsive behaviours, eating disorders and self-harm.
I am experienced in
relationship counselling
and am able to help people regarding emotional responsibility, clear boundaries and truthful communication. Other related issues are sexuality, jealousy, resentment, insecurity, and the whole bagful of issues that arise in relationships.
Loneliness
is one of the most common problems in our world today. Counselling can help a person to value themselves and discover more ways to connect with others; also to gain a broader, less fearful perspective regarding society and the state of the world.
Areas of counselling I can help with
Fees
The fee is £50 for one hour.
How I work
To begin with you are most welcome to simply make an appointment, or else to call and have a brief chat on the phone.
The first session is one in which we make sure we are happy to work together, and once this has been decided I generally suggest an initial six sessions and then a review to see how things are going.
Sometimes six sessions are enough, but often clients will continue weekly sessions for several months, with regular reviews to make sure we are still on track.
The final session is an important time for summing up, giving feedback and appreciation, resolving any leftover issues, and generally making sure that the whole process feels satisfactory and complete.
As human beings we are naturally cautious and it can sometimes take a little while to build enough trust to be able to relax and make the most of the time.
Availability (Opening hours)
| | |
| --- | --- |
| Monday | 12am - 6pm |
| Tuesday | 12am - 6pm |
| Wednesday | 12am - 6pm |
| Thursday | 12am - 6pm |
| Friday | - |
| Saturday | - |
| Sunday | - |
Location
Reviews Counselling Buckfastleigh
Below you will find reviews about Counselling Buckfastleigh - Mary

Rating of 5 out of 5
Based on 3 reviews
(Write your own review)

I am deeply grateful to Mary
I found Mary in a very difficult and trying time of my life. I needed someone I could talk to without judgement and someone who could listen and hear me. I found both and am deeply grateful to Mary for her compassion, time and enabling me to find my own answers.
I.V.
| Torquay | 13 Oct 2022
Did you find this review useful?
Yes

1

Mary's non-judgemental acceptance and warmth is truly remarkable and rare in this world. She has allowed me to share my most difficult and painful experiences without fear, and made me feel totally supported and understood. I could literally tell her anything!
S. F.
| Kingsbridge | 29 Jun 2022
Did you find this review useful?
Yes

1

I found Mary to be deeply caring, incredibly compassionate, understanding and helpful and everything I could have wanted in a counsellor. She is easy to talk to, was forever lifting my mood and helping me to see the important positive perspectives which would allow me to make positive progress in each of my many guilt and shame based counselling sessions. Mary is a genuine healing gem and I feel very blessed to have found her!
Rob
| Exeter | 20 Jun 2022
Did you find this review useful?
Yes

1