Rachel Ward | Counselling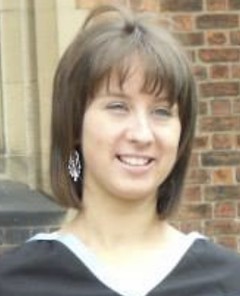 35 Grange Road




BT71 7EQ

Dungannon
Great, you are taking the first step.
Leave a message and I will contact you as soon as possible.




Counselling Dungannon
---
I'm currently unavailable.
Please contact
another counsellor on this website
.
---
My name is Rachel, I am a National Counselling Society (NCS) registered counsellor working with adults, teenagers and kids. My pratice is based in Moy, Dungannon, within easy reach of Armagh, Craigavon, Cookstown and surrounding areas.
I offer an approachable counselling service where you will find a safe and confidential setting for you to start to address some of your difficulties without having to discuss them with your friends or family.
I feel it is important to look holistically at each individual to help to address your lifestyle and ways of thinking. I can use a range of counselling approaches depending on your needs. I also pay a lot of attention to the therapeutic relationship, using empathy, genuineness and a non-judgemental approach to help build your trust and respect.
I specialise in working with children and young adults and my passion is helping these children/teenagers to deal with the issues they may be facing in school or in their personal life enabling them to reach their full potential.
Qualifications and registrations
BSc in Psychology from Queen's University Belfast
AIM Awards Level 4 Diploma in Counselling
Level 5 AIM Awards in Counselling Therapeutic Practice
Level 6 AIM Awards in Counselling Research
MNCS Accred.
I have attended CPD in:
Creative play with children
Child Protection
Volunteered at a residential camp providing intense therapy to children with autism.
Registrations
Specialisations
Child counselling is my main specialism

I have seen in my personal life how much pressure and stress is currently being placed on children by schools, families or friends.
It is very common for children not wishing to talk about these issues with their family or friends, therefore the stress can continue to build causing undue effects such as weight loss, lack of sleep, depression etc.
Therefore it can be beneficial to have somebody neutral to discuss these issues with providing ways of dealing and coping with these issues.
Therapies offered
Areas of counselling I can help with
Registered with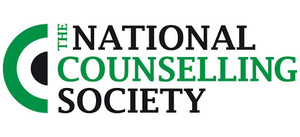 Fees
My fees are £40 per session
Availability (Opening hours)
| | |
| --- | --- |
| Monday | 9am-8pm |
| Tuesday | 9am-8pm |
| Wednesday | 9am-8pm |
| Thursday | 9am-8pm |
| Friday | 9am-8pm |
| Saturday | 9am-2pm |
| Sunday | - |
Photos
Location
Reviews Counselling Dungannon
Below you will find reviews about Counselling Dungannon - Rachel Ward

Rating of 5 out of 5
Based on 4 reviews
(Write your own review)

√ I recommend this therapist
Rachel is a very empathetic therapist
Rachel is a very empathetic therapist who always shows her high levels of professional standards which she delivers in a non judgemental manner and through providing genuine support for each of her clients. She is someone clients can attend in confidence and feel like they are completely supported at the same time. I completely recommend her to anyone seeking therapy, especially those who have felt previous counsellors have let them down.
Did you find this review useful?
Yes

2

√ I recommend this therapist
Thank you Rachel for all you have done
Thank you Rachel for all you have done, my wee girl loves spending time with you and appears to open up and talk to you whereas parents we were just getting a shrug of the shoulders!
Did you find this review useful?
Yes

1

√ I recommend this therapist
Rachel I cant thank you enough
Rachel i cant thank you enough for all your help and guidance with my daughter. When we first got in contact with you i was struggling with how i could help my daughter. She was so anxious, not sleeping, and her behaviour was out of control (at home) and she had lost her confidence. Session by session you give her techniques to work on and implement and with talking things through with her she has become a different child. She is now very self aware, confident and the carefree child that she should be. I cant thank you enough for helping not only my daughter but the whole family.
Did you find this review useful?
Yes

1

√ I recommend this therapist
Rachel is a lovely and caring person
Rachel delivers a high standard counselling service in a confidential and non-judgemental manner. Rachel is a lovely and caring person and makes you feel at ease and attends to your needs in therapy. She's very creative and uses her creativity in the therapy room to ensure the best outcome for her clients.
Did you find this review useful?
Yes

1