Liza Butler | Counsellor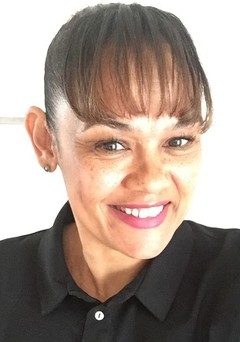 Great, you are taking the first step.
Leave a message and I will contact you as soon as possible.




Counselling Purley - Croydon
Are you feeling lost, unsure or unhappy?
Anyone who is struggling with a personal concern can seek counselling. If you are experiencing difficulties in personal relationships, finding it hard to control your emotions, prone to anxiety or depression then counselling could be the safe confidential space you need to explore what is happening without the fear of judgement.
As a fully qualified integrative counsellor I can support you and help you to process those thoughts and feelings so that you are able to move forward with your life.
A safe, confidential space
Feeling like we are not being heard, or our feelings are being dismissed, can be one of most frustrating and loneliest places a person can find themselves. These feelings can lead to resentment and anger which in turn can isolate us even more from those we are closest too. I can help.
I work with people who are experiencing difficulties mentally, emotionally, socially and financially. Life's transitions can be harsh and scary and difficult to process amongst friends.
If you need a safe, confidential space to share without fear of judgement or reprisal then please get in touch.
About me
I have always liked helping others so it's perhaps no surprise that in my adult life I've been drawn towards jobs where I am in position to do this. I have over 13 years' experience of working with adults who have found themselves in vulnerable positions and I love my work.
I work with a holistic view, taking an interest in engaging and helping you develop as a whole person. I am fully qualified and certified and always looking to learn more and implement that learning in my work.
Qualifications and registrations
Diploma in Therapeutic Counselling
Certificate- Counselling Studies
Certificate- Counselling Skills
Certificate- BACP Proficiency
Certificate -Advice and Guidance
Certificate- Mentoring
Various other certificates
I am a Registered Member of the British Association for Counselling and Psychotherapy (BACP) and I adhere to their ethical principals.
Registrations
Areas of counselling I can help with
Fees
£60 per session
Availability (Opening hours)
| | |
| --- | --- |
| Monday | 9am-8pm |
| Tuesday | 9am-8pm |
| Wednesday | 9am-8pm |
| Thursday | 9am-8pm |
| Friday | 9am-8pm |
| Saturday | limited availability |
| Sunday | - |
Location
Reviews Counselling Purley-Croydon
Below you will find reviews about Counselling Purley-Croydon - Liza Butler

Rating of 5 out of 5
Based on 1 reviews
(Write your own review)

√ I recommend this therapist
I have no hesitation in recommending Liza to anyone.
Liza is been truly amazing ..

During a very difficult divorce I endured anxiety and panic attacks that was disruptive and debilitating but with Lizas perspective insight into the condition she helped me to get through it and now I'm 100% back to my old self. She listened to my issues and helped me to cope and better understand how to cope with the problem.

Liza is an accomplished professional with great passion and empathy on supporting individuals, has a very approachable and friendly personality that's adept to realigning life back on track.

I was lucky to discover Liza so I have no hesitation in recommending Liza to anyone... she's a great find !!
Did you find this review useful?
Yes

1