Mike | Counsellor MBACP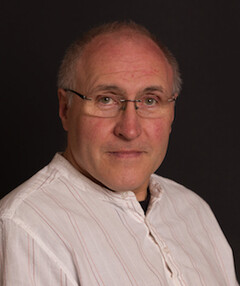 Counselling Rotherham




Room N12, Wath Town Hall, Church Street, Wath upon Dearne




S63 7RE

Rotherham

Send a message
✓ I also offer online therapy
Great, you are taking the first step.
Leave a message and I will contact you as soon as possible.




Counselling Rotherham
I'm a Christian counsellor close to Wath upon Dearne, near Rotherham, specialising in helping with anxiety, anger management and building self-esteem.

I work with adult individuals, 18 years and older, not couples.

Life's not always easy, but it's good to seek help rather than struggling alone indefinitely. If that continues too long, you can become stuck in defensive coping patterns that keep you isolated from others.

...I guess that's not how you really want to live.

My aim is to help you grow stronger - to find out who you are and be yourself. Then and only then can you feel alive and part of something greater.

Is Something Missing?
On the surface, it might appear you have everything but get angry sometimes or comfort yourself with addictive behaviours and not know why. All this is upsetting for you and your partner. There are other people to consider too like family and friends.

As someone who has lived a lot, I may have some idea of what you might be going through and also understand how you can turn your life around. I have helped many people find themselves in relationships and get back in control of their life's direction.

Remove The Blocks to Vitality
Having a faith can add extra dimensions to life, but if you feel like you're not living in accordance with your beliefs, the guilt and shame you feel may be unbearable. You might struggle to believe at times if you think bad of yourself, but I would encourage you to see that your faith can give you guidance and the strength to outgrow the rigid ideas that hold you back.

Let me walk with you and take the leap of faith you need as you discover the meaning of "the truth will set you free". This saying is the central axiom of all therapy. Isn't it something that it was written nearly two thousand years ago, but still applies today?

Rather than merely existing, wouldn't it be better to have the joy of life in abundance?

Why waste any more time? Get in touch and let's see if we can work together to fulfill your life with peace and love!

Michael
Online therapy
I offer counselling by video (Zoom, Skype, WhatsApp, Messenger) Sessions are an hour as with face-to-face. If you are good at expressing yourself by writing, then you could also have counselling by email or text messaging.

Video Counselling
If you're OK with tech and have enough privacy you can use video as a medium for therapy. You'd also need a good quality of internet connection, and an alternative method of communication, like a phone, should the signal become too poor.

Video is advantageous if travelling to meet a counsellor in-person is difficult. Like if you have mobility issues or live in a remote area that would mean a long journey. However, this is the medium that most resembles having face-to-face sessions.

Email Counselling
Email counselling can be particularly effective if you are good at expressing yourself in writing, and also if you are a slow thinker. This medium allows you to re-read what you wrote so that you can get a real sense of personal growth and change over time, rather than feeling stuck

I would reply to your email by typing in a different colour font and answering each paragraph in turn, so it reads like a conversation. A major advantage here is that you can compose an email whenever the opportunity arises and it's a bit like journalling - writing down your thoughts - which in itself can be quite cathartic.
Statement concerning the coronavirus pandemic
There is a cleaning regime in place on all surfaces that are touched. I have regular Covid tests and I ask you to inform me if you have any
Covid
symptoms or a positive test. There is no charge for cancelling an appointment at short notice if Covid is the reason.
Qualifications and registrations
Qualifications

Certificate in Counselling Studies, CPCAB

Diploma in Therapeutic Counselling, CPCAB

Diploma in Online Counselling (Credit), OCST

Diploma in Gestalt Therapy, Centre of Excellence


Working with Dreams and Imagery


Awareness of Child Abuse and Neglect

BACP Relational Depth & Emotional Connection in Online Therapy

Solution Focussed Approaches

Introduction to Gestalt

Practical Counselling Strategies and Interventions in Addiction Work

Loss-What Does Life Mean For Me Now?

Working with Relational Trauma

Working with Trauma that has Become Stuck

Working with Trauma Triggers and Flashbacks

Compassionate Inquiry

Somatic Experiencing

(Constantly being added to)


Professional Memberships

BACP membership number 277944
Registrations
Specialisations
I have lots of experience helping people grow more confident in themselves so that anxiety no longer takes over.

Toxic Relationships and Low Self-Esteem
Areas of work include various forms of abusive relationships. You may not even be aware that the behaviour of you or your partner is abusive. However, I can offer you an objective and impartial view that may reveal what you need to know to improve relationships. My approach would also help improve your self esteem because we would look at your self-talk and fiind more compassionate ways of relating to yourself.

Workplace Stress/Bullying
I also understand how traumatic stress in the workplace can be. For example, if your line manager is unfair, you dare not complain for some reason. I have helped many career-driven professionals to stay in their current workplace or take the plunge and find better employment.
I often work with self-employed people too. If you are highly motivated at work, for example, it can also mean you've accidentally neglected your abilities to handle emotions. We would aim to gently bring you up to speed in this essential area of life so intimacy with others doesn't take you out of your comfort zone.

Christian Counselling
As a counsellor, I am committed to respecting you and your core beliefs, which means complete acceptance for you wherever you're coming from. I intend to encourage you to conduct your life in a way that brings peronal fulfillment and make your own choices with a better idea of how effective your life strategies will be.

However, if you identify as Christian, I would encourage you to explore your thoughts on how your faith might guide you and strengthen your recovery. I am happy for you to explore anything that concerns you. You might have difficulties feeling marginalised or feel guilt or shame around not expressing your faith in public.

I aim to help you to cultivate awareness, which is really spiritual awakening, and trust the still quiet voice that guides you, so you can stay on the straight and narrow. It's not easy sometimes, I know, but something worth having is worth fighting for.

Grow in Self-Understanding
We are all so complex and unique that there are so many types of situations, and it is impossible to list them all here. However, if you get in touch, I would be happy to listen to your particular concerns to see if I feel confident in helping you understand yourself more fully and then make the changes you want.
Most common issues I support people with:
Anxiety
Anger
Relationship problems
Low self-esteem
Christian counselling
Areas of counselling I can help with
Fees
Face-To-Face £45
Online (video, instant-messaging or email counselling) £40


Concessionary rates (available for NHS workers and non-waged):
Face-to-face £35
Online £30
Availability (Opening hours)
| | |
| --- | --- |
| Monday | 09:00 - 21:00 |
| Tuesday | 09:00 - 21:00 |
| Wednesday | 09:00 - 21:00 |
| Thursday | 09:00 - 21:00 |
| Friday | 09:00 - 21:00 |
| Saturday | 09:00 - 21:00 |
| Sunday | - |
Photos
Location