Lorraine | Psychotherapeutic counsellor
Counselling Truro




The Walsingham Clinic 2 Walsingham Place




TR1 2RP

Truro

Send a message
✓ I also offer online therapy
Great, you are taking the first step.
Leave a message and I will contact you as soon as possible.




Counselling Truro

About me : Lorraine

I am a psychotherapeutic counsellor with over five years' experience of face-to-face counselling, during covid mostly online and telephone work. BACP registered and working towards accreditation. Previous skills include BAST sound practitioner training and experience (NHS) working with hearing loss and deaf culture. These easily transfer into counselling and make me somewhat unique when it comes to working confidently with people from "all walks of life". I can work clinically but hold a more holistic view by providing support that looks at the whole person, not just aspects of their mental health.
......"humans have one basic motive, that is the tendency to self-actualize – i.e. to fulfill one's potential and achieve the highest level of 'human-beingness' we can"
(Rogers 1959).


Why access counselling?
Often this is a hugely personal and individual process possibly looking for support for specific issues such as difficult life events, relationship problems, upsetting or traumatic events or strong emotions like grief, guilt, sadness, confusion, anger or low self-esteem. Sometimes its a lack of wellbeing or happiness, a sense of loneliness, depression, anxiety or other mental health or long term physical health problems. It could be lack of purpose or lack, a sense of low self-worth or a sense of not belonging.



Important stuff
You need to find the right person with whom you can start to trust and build a therapeutic relationship. Lamberts Pie research highlighted success of any talking therapy often is not the type of therapy but the therapist and how likely you are to trust the person you work with. This is 'the therapeutic relationship', forming an alliance of working together and being able to take risks to start opening and sharing our deepest feelings and emotions when the time feels right. (Maybe I am that person for you).


Who do I work with?
Happy to see people from all stages of counselling. Individuals or Couples. Those who have never tried counselling before to newly training or those searching for a different type of therapy or counsellor. The most important thing here is for it to feel right. My aim is to help you make the most of your counselling journey and see it as a positive experience.



The Person Centred Approach
My work is based on core conditions and provides an environment of warmth and safety, free from threat, judgement or criticism. I offer an honest compassionate space to actively help you make sense of the world, your world.

I work with the adversity in life, the sudden or unexpected, distress and outpouring of strong emotions. This can be from a multitude of places such as bereavement, grief and loss, unexpected life transitions and more recently baby loss and working with people diagnosed cancer.


Why choose me?
My ability to communicate and listen even to the hard stuff. Its about the whole person, being in tune, having a holistic outlook, being creative and treating each client individually.
Please contact me if you have a sense we can work together.
I do offer a free 20 minute phone consultation. You can let me know what you are specifically looking for and together we can work out if I could be a match for you.

I am now able to take on more clients on Mondays, Tuesdays and Fridays but certain we can find a time that suits you. On enquiry please let me know your availability and leave a contact mobile number.
Online therapy
I offer a blended approach when it comes to counselling especially for those people who find it problematic in any way to access appointments face-to-face. Online working is the natural transition from being present in the room together.

Telephone counselling gives richer opportunities to hone skills to truly hear the story and feel the other person without seeing the person. Some people find telephone counselling less exposing but both are as rich as the other. This is why I offer both as part of my counselling to clients.
Statement concerning the coronavirus pandemic
C19 is here to stay and we are learning to live with it. I am aware that not all counsellors are happy returning to the counselling room and the same could be said for some clients.
Please note since January most of my work has been Face-to-face. I take regularly lateral flow testing before counselling sessions, we can choose to wear masks when we meet if this feels the safest forward but I am open to what feels best for you.
Qualifications and registrations
Qualifications:
CPCAB Level 5 Diploma in Psychotherapeutic Counselling
CPCAB Level 4 Diploma in Therapeutic Counselling
ABC Foundation course CRUSE Bereavement care

Memberships:
Registration BACP, abiding to their code of professional conduct, ethics and work within data protection guidelines. Regular supervision and committing fully to continuous professional development by attending training events, working for different agencies etc.
Personal development and ongoing CPD:
Macmillan counselling for the past seven months, Petals (Baby loss) and Level 5 advanced diploma in Psycho-therapeutic counselling. Now is the time to focus on business and seeing more clients.
Future plans to ally with other specialialities such as a life coaching, Reiki practitoners, possibly bringing sound therapy into the room as a specific tool if needed whilst working with other counsellors.

Previous CPD:
CBT for Anxiety and Depression Jan-March 2023
Couples therapy Human Givens approach Feb 2023
Macmillan cancer counselling Jan-July 2022
KooTH Young People school counselling
Cruse Bereavement


Registrations
Specialisations
Grief and Loss
Life transitions – unexpected events
Baby Loss
Cancer and Health problems
Communication issues
Relationship issues - Solution focused work
Most common issues I support people with:
Anxiety and depression
Communication issues
Managing strong emotions
Sense of Self
Improve self awareness
Build confidence
Areas of counselling I can help with
Registered with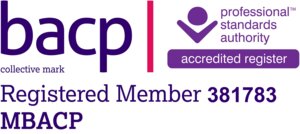 Fees
£54 Individual counselling.
£74 Couples counselling


Some concessions available as sliding scales if the person struggles to meet the full cost.

Please let me know when getting in touch if concessions are something we need to consider as these are only offered on an individual basis.

I can signpost you to another counsellor or service offering a more reduced rate if concessionary spaces are full or if I am unable to subsidize the fee.
Availability (Opening hours)
| | |
| --- | --- |
| Monday | 9.30-6pm |
| Tuesday | 9.30am - 8pm |
| Wednesday | - |
| Thursday | - |
| Friday | 9.30am - 6pm |
| Saturday | Mornings 9.00 -13.00 |
| Sunday | - |
Photos
Location
Reviews Counselling Truro
Below you will find reviews about Counselling Truro - Lorraine

Rating of 5 out of 5
Based on 3 reviews
(Write your own review)

Lorraine and I clicked right from the start. She was so easy to talk to,with a wonderful way of navigating my thoughts and emotions. She proved an invaluable support through a difficult period. I would highly recommend her.
LMB
| Truro | 28 Feb 2023
Did you find this review useful?
Yes

1

100% recommend Lorraine as your counsellor
I cant describe with words how much Lorraine has helped to get myself back to the way I used to be. I first contacted Lorraine in August, not knowing what I was doing as it was my first experience and I was in a dark place back then. Thanks to Lorraine I have managed to discover myself again, get my strength back and I was looking forward to catch up with her every week. 100% recommend Lorraine as your counsellor, sometimes you just need someone to understand and guide you in your journey to get back in track
Maria
| Cornwall | 20 Feb 2022
Did you find this review useful?
Yes

3

To have someone walk beside you on a road to self discovery and recovery at a time when you are in crisis is both revelatory and profound. Lorraine was my support and guide on this road and she was truly amazing in the fact that she helped me find the tools and strength needed to continue on that road, aware of my own needs, accepting self love and trusting my own instincts. She's great!
Did you find this review useful?
Yes

1