Kate | Counsellor & Psychological Wellbeing Practitioner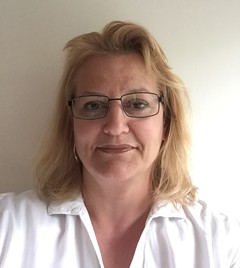 Counselling Salisbury




69 Church Road, Laverstock




SP1 1QZ

Salisbury

Send a message
✓ I also offer online therapy
Great, you are taking the first step.
Leave a message and I will contact you as soon as possible.




Counselling Salisbury
Our lives are often hectic and stressful and can lead to a range of problems such as anxiety, stress, depression, low self esteem, confidence issues, work related stress and relationship issues to name but a few. Talking to a qualified counsellor can be extremely helpful and can enable you to make positive changes to your life.
By offering an eclectic approach I can offer you short or long term therapy involving a combination of approaches that are tailored to your needs and will provide the most effective treatment for you. These include Psychotherapy, Cognitive Behavioural Therapy and Person Centered Counselling.
I believe we are all capable of achieving our realistic goals in life if we really want to and psychotherapeutic counselling can help you to achieve this.
I offer flexible hours inside normal working hours, evenings and occasional Saturday mornings. I work around your availability as best I can. I welcome clients from all over Salisbury, Wilton, Amesbury, Downton, Fordingbridge and surrounding areas.
About me
I have had an extensive career with people in a Human Resources capacity which has included working with individuals and groups to resolve personal and work place problems through mediation and counselling techniques.

During my early career I realised that I really enjoyed helping people to overcome their individual problems. I later wanted to put these 'counselling skills' I had acquired over the years into a new career and felt that my experience only complimented my counselling, hypnotherapy and mediation work.

If you would like to know more or make an appointment please send me a message.
Kate
Online therapy
I use Skype, Zoom or WhatsApp.
I offer telephone counselling sessions
During the COVID-19 panademic I am offering telephone or video sessions
Qualifications and registrations
Registered Member of the British Association for Counselling & Psychotherapy
Advanced Professional Diploma and Psychotherapeutic Counselling
Diploma in Hypnotherapy
Psychological Wellbeing Practitioner
Coaching and behaviour training
Registrations
Specialisations
Psychodynamic
This approach helps clients to understand the impact that our past experiences can have on our present lives. Therapy using this approach will explore the clients past from their childhood to the present day, including the influence of our subconscious minds to understand how this may have an impact on any difficulties in the present. Clients may through this approach be able to understand how and why they experience difficulties in the present through having insight and deeper understanding about themselves.
Person Centered Therapy (PCT)
PCT is an approach that I believe should underpin all therapeutic relationships. It based on the belief that within each of us we hold the potential to live our lives to our maximum capacity. It encourages the individual to work out what areas they need to focus on and then to work out the best course of action to follow to resolve their issues. I use the PCT approach combined with other approaches to ensure that the therapy is as effective as it can be.
Cognitive Behaviour Therapy (CBT)
CBT looks at resolving client problems by changing negative thought patterns. It provides a basis for helping clients identify the negative thoughts and behaviours and replace them with new alternatives, ultimately changing how they think about things and how what they do affects their thoughts and feelings. CBT is a widely used theory which is used to treat a wide range of problems including clients with mild to chronic conditions which affect them physically and mentally.
Including the CBT approach in therapy will involve clients' participation in the form of completing homework tasks, keeping journals of your experience for reference and discussion and putting what they learn into practice.
Areas of counselling I can help with
Registered with

Fees
£45 individual and £55 for couples/groups
Working hours
I am available early mornings on Mondays, Thursdays, Fridays from 6am
Occasional Saturday mornings/afternoons
Face to face and skype sessions
Availability (Opening hours)
| | |
| --- | --- |
| Monday | 8am – 9pm |
| Tuesday | 6pm – 9pm |
| Wednesday | - |
| Thursday | 8am – 2.30pm |
| Friday | - |
| Saturday | occasional mornings/afternoons |
| Sunday | - |
Location