Hildah | Counsellor, Couples Counselling, Individual, Supervisor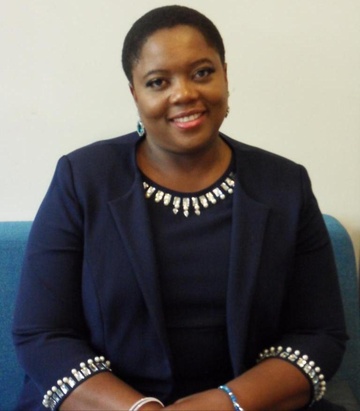 Counselling Bury




Unit 5 Brenton Business Complex, Bond Street




BL9 7BE

Bury

Send a message
✓ I also offer online therapy
Great, you are taking the first step.
Leave a message and I will contact you as soon as possible.




Counselling Bury
Hi, my name is Hildah, I am a dedicated Counsellor and Supervisor with a background in Person Centred Counselling, Couple's Therapy, Cognitive Behavioral Therapy (CBT), Art Therapy (ART), Brief Therapies, Trauma Therapy, Bereavement Counselling, and Drugs and Alcohol Therapy.

With more than fifteen years experience as an Integrative Counsellor and twenty - three years exerience as a Registered General Nurse, I utilise strong skills in communication to establish individual needs, to prepare and deliver appropriate treatment and therapy plans accordingly.

I work in a safe, confidential environment, respecting clients, giving them space to talk and treating them in a non-judgemental way.

Over the years, I also worked as a Volunteer Counsellor in different Charitable Organisations which include Listening Point, Cruise Bereavement Care, Inward House Projects, Inspire Group (CGL) and Specialist Mediation Lancashire (SMILE).

If you would like to know more or book an appointment, please send me a message.
Online therapy
I do online therapy via Skype, Microsoft teams, only with clients who have had the first three face - to - face therapy sessions with me.
Statement concerning the coronavirus pandemic
Covid restrictions have now been relaxed. It is now optional for clients to wear face masks. For those clients who have tested positive to Covid 19 virus, they should not attend therapy sessions. Discussions to reschedule appointments will be made.
Qualifications and registrations
Imago Relationship Therapy (2022)
Introduction to Imago RelationshipTherapy (2019)
ACT (Acceptance and Commitment Therapy) (2019)
SFT Essentials (Solution Focused Therapy) (2019)
Certificate in Supervision (Seven Eyed Supervision) (2019)
Mindfulness Course (2019)
ART Therapy Foundation Course (2016)
Motivational Interviewing (2016)
Post Graduate Diploma in Counselling and Psychotherapy (2013)
BSc Professional Practice (2011)
Introduction to Drug Use and Misuse (2008)
Mental Health Care Studies (2008)
Graduate Diploma in Professional Counselling studies (2007)
Awareness in Bereavement Care with Cruise Bereavement Services (2005).
Diploma in General Nursing (1999).
Registrations
Specialisations
I practise as an Intergrative Counsellor and as a Relationship Therapist.
Most common issues I support people with:
Anxiety
Bereavement / Grief
Depression
Relatinships / Couples.
Trauma / PTSD
Therapies offered
Areas of counselling I can help with
Fees
Individual Counselling: Cost £50.00 (Fifty pounds) per 1 hour session.
Supervision: Cost £50.00 (Fifty pounds) per 1 hour session
Couples Counselling : Cost: £90.00 (Ninty pounds) per 1 hour 30 minutes (90mins)
Availability (Opening hours)
| | |
| --- | --- |
| Monday | 1100 to 1730hrs |
| Tuesday | 1100 to 1730hrs |
| Wednesday | 1100 to 1730hrs |
| Thursday | 1100 to 1730hrs |
| Friday | 1100 to 1730hrs |
| Saturday | 1100 to 1730hrs |
| Sunday | - |
Location
Reviews Counselling Bury
Below you will find reviews about Counselling Bury - Hildah

Rating of 5 out of 5
Based on 3 reviews
(Write your own review)

I can already see changes in my life
I've only had 3 weekly sessions with Hildah and I can already see changes in my life. Not only is she understanding, but she's also very easy to talk to.
Steven
| Manchester | 24 Sep 2023
Did you find this review useful?
Yes

1

I'm so happy I discovered Hildah. I contacted her and she offered me a free consultation to discuss my situation in detail. I've been attending my weekly sessions ever since and I can honestly say that I'm seeing positive changes in my mental health.
Charlotte
| Bury | 6 Sep 2023
Did you find this review useful?
Yes

1

Hildah is a professional therapist
Hildah is a professional therapist, who is also patient and applies a practical approach towards making a positive impact in one's life.
Caroline
| Bury | 6 Sep 2023
Did you find this review useful?
Yes

1