Alison Collis | Psychotherapist and counsellor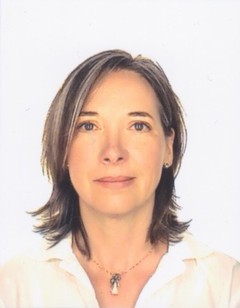 4 Cavendish Crescent




NG7 1AY

Nottingham
✓ I also offer online therapy
Great, you are taking the first step.
Leave a message and I will contact you as soon as possible.




Counselling Nottingham
---
Currently fully booked, not taking on new clients until
September 2021
.
Please contact
another counsellor on this website
.
---
I'm a psychotherapist and couples counsellor with over 16 years experience. I'm qualified and registered which are essential. Just as important is my innate ability to see the best in others, fascination with personal development and the desire to help individuals and couples overcome difficulties in order to live happier more fulfilled lives.
People come to see me for a variety of reasons. Some are feeling overwhelmed by what's currently happening in their life and are looking for help to deal with specific issues such as anxiety, bereavement, stress, depression, or relationship issues. Others come because they want to focus on personal growth. They are seeking guidance to become more self aware, to challenge entrenched negative beliefs, to stop destructive habits and to create more meaning and authenticity in their life.
I put my client at the centre of our work together. The agenda is yours, my role is to help you resolve problem areas and achieve your goals. I will listen carefully to what you want to achieve and use my knowledge, experience and compassion to design a clear road map specifically for you. With a safe, supportive, caring environment, most people find therapy enables them to nurture the relationship they have with themselves and get to a better place in their lives.
​
I offer all my new clients a free 'Explore Call' so that they can explain what they're looking for and I can begin the process of understanding them and what they need at the moment. The next step is our first actual session where we agree our focus, timescale, review points and how we will both know that our work together is complete. Essentially, we make a verbal contract and this gives our work focus and allows flexibility, because we can re-contract. It's transparent to both of us.
I welcome clients from all over Nottingham, Beeston, Stapleford, Bramcote, Trowell, Clifton and surrounding areas.
Online therapy
Next to face-to-face counselling from my office in Nottingham, I also offer online counselling. Many people don't consider on-line counselling. For such an intimate working relationship it might seem too distant. In reality, for clients who have busy lives or travel as part of their career, there is real practical value to be able to access consistent support wherever they are located. There are also clients who I have only worked with online and have found the relationship thoroughly worth while.

I currently work with clients in: London, Tunisia, Sydney, Luxembourg, Amsterdam, Jordan, Lisbon ...
Qualifications and registrations
Adv. Postgraduate Diploma in Transactional Analysis Psychotherapy
SDS Accred. Clinical Supervision Level 2 - British Psychological Society
Gottman Method Couples Therapy - Level 2
Diploma in Transactional Analysis Coaching & Leadership
Certified NLP Practitioner - ITS
Certified Performance Coach
PTTLS - Level Accred. Teaching & Training
In monthly supervision and active CPD programme - currently working towards Gottman Method Couples Therapy - Level 3
I am a registered member of the British Association of Counsellors and Psychotherapists: 118342 and the Association for Coaching: ALC0816M.
Registrations
Specialisations
Gottman Method Couples Counselling
My particular areas of expertise are: couples resilience; cross-cultural couples; effective communication & conflict resolution between couples.
Most couples go through rough patches and nearly all couples have several crises during their lifetimes. We know from research what makes the difference between those couples whose relationships survive and those who flounder. The good news is that these positive, effective habits can be learnt.
I use the Gottman Method Couples Therapy because it is based on extensive research analysing thousands of relationships. It provides practical, easy-to-understand interventions, so that you can change your relationship habits and get your communication and connection back on track. It can also help you understand if your relationship is likely to succeed or fail, and what you can do in either situation.
Other areas of expertise:
Adult Third Culture Kids
Intercultural Relationships, Expatriation
Transitioning Cultures and Countries
Areas of counselling I can help with
Registered with

Fees
Individual session is £60 for 50 minutes
Couples session is £95 for 75 minutes
Availability (Opening hours)
| | |
| --- | --- |
| Monday | 14:00 to 20:00 |
| Tuesday | 08:30 to 20:00 |
| Wednesday | 08:30 to 20:00 |
| Thursday | 08:30 to 20:00 |
| Friday | - |
| Saturday | - |
| Sunday | - |
Location
Reviews Counselling Nottingham
Below you will find reviews about Counselling Nottingham - Alison Collis

Rating of 5 out of 5
Based on 4 reviews
(Write your own review)

√ I recommend this therapist
Alison supported and guided me through my journey
Alison supported and guided me through my journey from anxiety and worrying about everything to the destination of believing in my capabilities, and happily delegating future problems to my future self.
Did you find this review useful?
Yes

1

√ I recommend this therapist
What I have received from these sessions is so much more than I could have hoped for.
The only way I can describe this experience would be transformative. I came to you expecting very little, but hoping that even just that little would allow me to get some clarity and peace of mind. What I have received from these sessions is so much more than I could have hoped for. Your patience, compassion combined with the frameworks you used were just what I needed.
Yes, it took some work on my part to implement some of the ideas, but to be honest, once I understood them I was able to apply them almost instinctively, oftentimes without even knowing it. In every area that is critical to my happiness, I have seen marked improvements and gained greater insight into myself, my relationships and my work.
You asked me a question early on in the process: what do you deserve? I was, frankly, stunned by the question because for so long, I hadn't really focused on my own wants and needs. I know the answer to that question now and I thank you for asking it and helping me find my way to answering it.
Did you find this review useful?
Yes

1

√ I recommend this therapist
I can't thank you enough for being part of my journey!
Your words and advice mean more than you know. Thank you for helping me through this extremely rich but confusing journey.

You pointed out the good aspects of my personality and your advice will follow me… well forever. I can't thank you enough for being part of my journey! The right time, the right place! - Thank you Alison.
Did you find this review useful?
Yes

1

√ I recommend this therapist
You helped me to realise that I already had all the answers
Working with you individually was a really validating experience for me as I was in a position to not only share my personal experiences, I was also open to hear your input. You helped me to realise that I already had all the answers, I just needed to see them, accept them and move forward.
Did you find this review useful?
Yes

1