Tina | Counsellor/Psychotherapist Reg. MBACP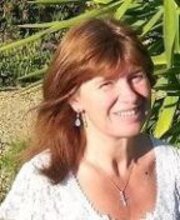 Counselling Honiton




47 Dowell Street




EX14 1LZ

Honiton
✓ I also offer online therapy
Great, you are taking the first step.
Leave a message and I will contact you as soon as possible.




Counselling Honiton
---
I'm currently unavailable.
Please contact
another counsellor on this website
.
---
Hello and a very warm welcome,
I am a highly experienced therapist & feel very passionate about my work. I truly commit myself to offering you a sincere, caring, confidential & professional space. With over 20yrs experience I have helped many individuals, couples & families work through a variety of difficulties.

I aim to understand with true empathy, to listen without judgement and to use my skills to help you find a way forward with whatever problem or situation is causing you concern. I will not give advice, but will help you make your own choices, enabling you to talk freely, without fear of rejection, criticism or blame.

Throughout my years as a counsellor, I have been very privileged to witness many people make lasting positive changes to their lives. I have also been fortunate to have spent 13 years at a highly reputable counselling service in Exeter where 90% of our clients were G.P referrals, giving me a wealth of experience in working with people with a variety of issues and difficulties, such as;


Relationships
Low self-esteem
Depression
Abuse
Bereavement and Losses
issues arising from childhood

I work with Individuals, Couples and Families & am lucky to be able to offer flexible appointments times including evenings, if for any reason you would struggle to attend in person I also offer the option of online or telephone sessions.

I also offer intense weekend therapy which can be really helpful for individuals on local retreat or families needing to travel.

As a Registered Member of the British Association for Counselling and Psychotherapy (BACP) I adhere to their ethical framework & am accountable for the therapy you receive from me.

Many people are unaware that our profession is not regulated meaning unqualified or struck off counsellors and Agencies such as Palace Gate Counselling Service in Exeter and Taunton Counselling service are still within their rights to practice as therapist. So please when choosing your counsellor do make sure they are on the Accredited Register.



What is Counselling & How Can it Help?
There may be times in our lives when we experience difficult situations, our thoughts and feelings leave us confused and we may feel that things just can't go on as before, a sense that something must change. I strongly believe that in the right counselling relationship we discover the self-understanding which enables us to make satisfying self-directed changes for healing and growth.
Talking -
Telling a counsellor about your problems will help you to explore and clarify exactly what the problem is. This may sound simple but very often when we are having difficulties we can get stuck in our own thought patterns. Talking to a professional who does not know any of the people or events involved will help you to focus, and you may find yourself widening your thinking. This in itself can be helpful.
Listening -
A counsellor is also a trained listener and will try to understand what you are saying and feeling and will reflect this back to you so that we both come to understand the problem more clearly. You will not be given advice or opinions but will be offered an opportunity to look at your difficulties from several angles and decide for yourself what you would like to try to do about them. You will be helped to recognize and to draw on your own strengths and resources and even perhaps discover new qualities you didn't know you had!
Feelings -
Counselling is not just about thinking, it is very much about expressing feelings. How you express your feelings is very personal and we all have individual ways of doing this. Being able to share how you feel about yourself and others with your counsellor and to have your feelings really heard and respected with out being judged can help you to decide what you want for yourself, without feeling guilty or beholden to others.
Looking At The Past -
As you begin to understand and acknowledge your feelings you will become more aware of and able to resolve patterns which keep recurring and causing you difficulties. In order to understand your feelings you may need to look at the past and see where these feelings originated and how they developed. In doing so you will learn more about yourself, your strengths, weaknesses and needs and how these influence your feelings about yourself and your relationships with others.
Change -
Exploring and having a greater understanding of yourself and situations around you will help you to discover your true self, and through counselling you will be able to explore new ways of being and help you make any changes you choose to make.
Couples Counselling
Couples counselling gives exactly the same opportunities only as a
couple.
It gives you both an opportunity to address issues within your relationship that are causing difficulties and to explore the underlying problems that you both face in a safe and non-judgmental environment.

Couples can use the process to explore their roles within the relationship and develop new strategies and approaches to each other. This may also require looking at learnt patterns and how others have influenced how you are in a relationship so you can get a greater understanding of yourself and each other and therefore enabling change and fulfilment.
Family Therapy

Family therapy offers all of the above conditions with the chance for you to come together as a family to a safe environment where you can explore the relationships between you and to address any difficulties you are experiencing. Often in our busy lives we don't have an opportunity to come together in space which is safe and non- judgemental. To take the time to really listen to each other with out any outside distractions this in its self can help you to gain a grater understanding of each other and a deeper knowledge of the way you all interact and function as a family and with knowledge and understanding we can promote change.

Client Testimonials
"I am very grateful for your professionalism, your excellent listening skills and your ability to help me to understand what was going on, many of your insights were like lights clicking on as bits of the jigsaw started to fall into place."
"Thank you so much for being prepared to see me for our sessions and for giving me a very clear message that I am worth helping."
Online therapy
I am happy to work online using Skype, Microsoft Teams or WhatsApp.
I also offer Telephone therapy
Statement concerning the coronavirus pandemic
Consulting rooms in Honiton & Exeter City Centre.

Honiton is easily accessible to surrounding towns including Sidmouth, Exeter, Taunton, Axminster, Ottery St. Mary, Cullompton, Seaton, Lyme Regis, Exmouth and Tiverton.

The town is situated on the main South West, Exeter / London Waterloo line and the station is within easy walking distance of my practice room.
Qualifications and registrations
While my children were growing up I was involved in local pre-school groups, being supervisor of a play school and an adult support worker at a family workshop. While in these roles, I was faced with adults and children going through emotional difficulties. Feeling inadequate and having experienced the benefit of counselling myself, I felt I wanted to further my skills, consequently I started studying to become a counsellor and after completing the R.S.A. Counselling Skills and Certificate in Counselling Theory, I went on to completed my diploma and qualified in 2000.

Since then I have gained experience in many areas of counselling. My first posts were at a Youth Centre and a N.C.H. Family Centre in Tiverton where I gained experience in working with young adults and children.


I have also extended my qualifications by completing my Couple Counselling and Family Therapy courses and attend a variety of training and development day courses throughout the year.
Registrations
Areas of counselling I can help with
Fees
I charge £60 per hour for individual counselling
£70 per hour for couples work
£80 per hour for Family Therapy
Weekend Intense (minimum 4hrs) day therapy, £90 per hour.

Sessions usually last for an hour although extended sessions maybe booked.
Availability (Opening hours)
| | |
| --- | --- |
| Monday | 9.30am - 9.15pm Honiton |
| Tuesday | 9.30am - 9.15pm Honiton |
| Wednesday | 9.30am - 2pm Honiton |
| Thursday | 10am - 8pm Exeter |
| Friday | 10am- 2pm Honiton |
| Saturday | Intense Therapy only |
| Sunday | Intense Therapy only |
Photos
Location
Reviews Counselling Honiton
Below you will find reviews about Counselling Honiton - Tina

Rating of 5 out of 5
Based on 2 reviews
(Write your own review)

Thank you so much for your patience
"Thank you so much for your patience with me as I worked through the difficulties of my childhood and started to come to terms with the lasting effects my childhood had on me. You really helped me to understand what had gone on in my childhood home and just how damaging some of it had been."


Did you find this review useful?
Yes

1

I am feeling really great
I am feeling really great and seem to be able to collate everything around me much more easily and don't get worked up about things that really aren't important and take every day for what it is. I certainly have an inner calm and a strength that I guess has always been there but I can now see it, call on it and appreciate it.
Did you find this review useful?
Yes

1