Tia Piper | Humanistic and Integrative Counselling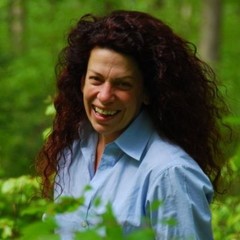 ✓ I also offer online therapy
Great, you are taking the first step.
Leave a message and I will contact you as soon as possible.




Counselling Camberley
About me


I believe we are all unique and, at times, complex human beings, with individual thoughts, feelings, beliefs and experiences. At times we can all feel unhappy, stuck, confused and even depressed. This is where sharing and exploring these emotions is a powerful thing - being able to understand the emotions and working with 'what next' is both liberating and empowering.
I work in a Humanistic and Integrative way, a face to face talking therapy, I am also fully qualified to work online. This is a warm, caring and safe approach to emotional problem solving and healing. This way of working is non-judgmental, respectful, supportive, and completely confidential.


I have been in private practice for over twelve years now. Becoming a therapist along with my extensive and continual training within the therapeutic environment, combined with my own personal life experiences, has enriched my life and my ability to be emphatic with what life offers each of us at any given time.


Over the years, I have supported individuals from many walks of life, backgrounds, sexuality's and cultures. I work with the person in front of me, what they bring into the room and how I can best support them to make change in their own lives, if this is what the person wants. We can all feel stuck, lost, numb and confused, being able to talk and explore what is going on for us, offering different perspective will offer clarity and understanding. With awareness we can create change in our lives. I work long term or short term depending on the client's need. I work one to one, and with clients aged 17 yrs and over.
You have already taken the most important step in recognising the need for help and support, by looking for and contacting a therapist.....feeling anxious?.....now breathe.

I do not charge for the initial session as this time is about you and exploring what brings you into therapy, what your expectations are, what I can offer you, and how I can best support you during your time in counselling.

I am also happy to offer qualifying clients concessionary rates, please feel free to ask me......
Online therapy
I am fully qualified to work online. I have been working using Zoom for years, due to the pandemic i felt it was necessary to enhance my training so as to work with the ethical considerations of working online.
A majority of my clients are finding virtual therapy fits into their busy lives well, and trust me it is as affective.
I offer an introduction session with no fee, so if you have any reservations regarding the effectiveness why not try it.
I am a professional member of ACTO (Association for Counselling and Therapy Online).
Advanced certificate in online and telephone counselling 2021
CERTIFICATE IN ONLINE AND TELEPHONE COUNSELLING 2020
Qualifications and registrations
B.A.(Hons.) Humanistic and Integrative Counselling.
BTEC Professional Higher Diploma in Therapeutic Counselling 2009

Advanced certificate in online and telephone counselling 2021

CERTIFICATE IN ONLINE AND TELEPHONE COUNSELLING 2020
Voice Dialogue Facilitator, Level 1 2010
Voice Dialogue Facilitator, Level 2 2010
Voice Dialogue Facilitator, Level 3 2011
Integrative Therapies, October 2009
Bereavement Training. Havant Area Bereavement Care Group. 2008
Anger Management. Petersfield Counselling Service. July 2009
Recognising and Working with Personality Adaptations and Disorders. November 2008.
Time Limited Counselling training. 2008
Child Protection. April 2009
Working with Survivors of Childhood Sexual Abuse. October 2010
Samaritans Day School. The Samaritans. May 2009
In addition to the above i have attended numerous training workshops, and further training's. I am committed to continual personal development and attend training's and workshops regularly.
I am fully insured as a practitioner including full public liability cover with Towergate.
I am a registered member of the British Association for Counselling & Psychotherapy (BACP) and abide by their code of ethics and guidelines.
I am a member of ACTO (

Association for Counselling and Therapy Online).

I hold a disclosure check (formerly known as a CRB check) via the Governments Disclosure and Barring Service.
I am registered with the ICO (Information Commissioners Office) as a registered data controller, and follow the guidance set out for safeguarding client details and record keeping.
I am a member of The Hampshire Association for Counselling and Psychotherapy.
My core model is Humanistic & Integrative.
Humanistic, tailoring the sessions to the clients needs.
Over the years i have volunteered for two organisations, 'The Petersfield Counselling Service' (a counselling service open to anyone in the Petersfield area, and 'Off The Record', (a counselling service for 11 - 25year olds) in Leigh Park.
Registrations
Therapies offered
Areas of counselling I can help with
Registered with

Fees
I offer consessions.
Availability (working hours)
Very flexible, daytime or evenings. Not weekends.
Clients aged 17 years and over.
One to One.
Location