Sylvia Cowell | Counsellor - Therapist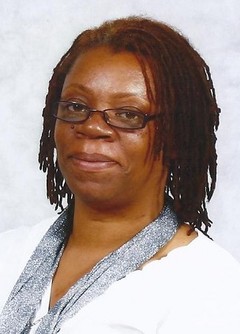 Counselling Hackney - London




322C Kingsland Rd




E8 4DE

London

Send a message
Great, you are taking the first step.
Leave a message and I will contact you as soon as possible.




Counselling Hackney - London
Do you sometimes feel that nobody understands you? Do you find it difficult to let others know how you feel? Are you suffering in silence, too embarrassed or afraid to let anyone know what is really going on in your life?
My name is Sylvia, I am an experienced counsellor and therapist. I offer a counselling service where you will be able to express how you feel in a safe, non-judgemental and confidential environment.
If you are struggling with a specific issue or just need to be heard and understood then I can help. I am experienced in working with a range of different clients from diverse cultures or backgrounds.
I can help you understand your feelings, thoughts and physical symptoms and we will work together to help you feel better. I will always respect your objectives and goals and choose an approach that is most appropriate.
Types of counselling and therapy
I offer different types of counselling and therapy, depending on the issue that you would like to work on and what you would like to achieve.
Cognitive Behaviour Therapy is a short-term therapy effective in treating a range of problems, such as feelings of anxiety and depression, self-esteem issues, panic attacks, OCD.
Psychodynamic counselling is helpful in dealing with a range of issues that you may be facing, including: abuse, anger management, coping with divorce, facing redundancy, pre-marriage problems, relationship issues, sexual difficulties.
Your first session will be an opportunity for you to let me know what you want to achieve from counselling. We will also get to know each other so that you can feel confident that we can work together.
About me
I have had a diverse career helping others, working in Social Services, Education, Criminal Justice and Housing. I am also an experienced Trainer.
I am trained in both Psychodynamic Counselling and Cognitive Behaviour Therapy at Birkbeck College - University of London, and I also have a degree in Psychology.
Qualifications and registrations
Degree in Psychology
Foundation Degree Psychodynamic Counselling and Cognitive Behaviour Therapy
Certificate of Higher Education Psychodynamic Counselling and Organisational Dynamics
Post Graduate Cert Leadership in Senior Management
I am registered with and a member of both the British Psychological Society (BPS) and the British Association of Psychotherapists and Counsellors (BACP). I abide by the code of ethics of these regulatory bodies.
Registrations
Specialisations
I am particularly interested in clients who find it difficult to ask for help and are not comfortable in expressing their feelings. I am passionate about helping others to express themselves, and feel comfortable in experiencing their 'true selves'.
Therapies offered
Areas of counselling I can help with
Registered with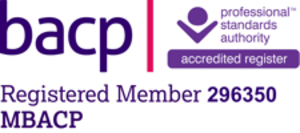 Fees
Assessment session £50 (1 hour)
Counselling £50 (50 mins)
Cognitive Behaviour Therapy £60 (50 mins)
Couples counselling £75 (50 mins)
If you are on a low income there are some discounted sessions available - subject to availability.
Availability (Opening hours)
| | |
| --- | --- |
| Monday | - |
| Tuesday | 4.00pm - 9:00pm |
| Wednesday | 4.00pm - 9:00pm |
| Thursday | 4.00pm - 9:00pm |
| Friday | 4.00pm - 9:00pm |
| Saturday | - |
| Sunday | - |
Location
Reviews Counselling Hackney - London
Below you will find reviews about Counselling Hackney - London - Sylvia Cowell

Rating of 5 out of 5
Based on 1 reviews
(Write your own review)

√ I recommend this therapist
A great counselling service, approachable and helpful.
Mark
| London | 27 Feb 2019
Did you find this review useful?
Yes

1