Caroline | Counsellor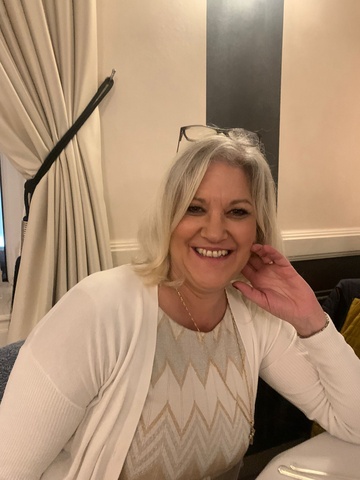 ✓ I also offer online therapy
Great, you are taking the first step.
Leave a message and I will contact you as soon as possible.




Counselling Cirencester
Reaching out for counselling can be daunting, especially if it's the first time, I aim to make that process as easy as possible by offering a compassionate and warm welcome to put you at ease. I have worked in the Southwest for 15 years as a Counsellor specialising in Addiction, Relationships and Anxiety.
How I work with you and what you can expect
I take a flexible, personalised approach with clients starting off in a person centred way- allowing you to bring whatever you like to the session. After we have a clear understanding of your situation and what you want to achieve, I will take a more directive approach, taking care to notice how you relate to me, yourself and the wider world, as well as gently challenging you on beliefs you hold about yourself.
Our work is more than just offering you a place to talk; it is a space where we actively get to the route cause of your issues and through working collaboratively,moving towards greater mindfulnes, peace and self-acceptance.
Online therapy
All my work is done online through Microsoft Teams, since the pandemic I moved to online as the risk of COVID has not disappeared and I noticed clients were reluctant to meet face to face. I find working online offers greater flexibility and with the current cost of living crisis it allows for less travelling and clients can access counselling with ease.

People ask is it the same? Can you still see body language and facial expression.. it is a skill I have learned to develop over the last two years and I can say I find it no different to being face to face.
Statement concerning the coronavirus pandemic
As I only work online this does not affect my practice.
Qualifications and registrations
BSc Honours in Counselling (2014 Bath Spa University)

Diploma in Counselling Supervision (NCS Accredited 2019)

Introduction to CBT and CFT as part of degree (2014 Bath Spa)

Qualified Addictions specialist (Member of the Addictions Professionals)

Schema Therapy (2020)

TA 101 Transactional Analysis (2020)

Compassionate Enquiry Masterclass with Dr Gabor Mate (2022)

Registered Member of the BACP

Registered Member of NCS

Registered Member of the Addiction Professionals (FDAP)

Fully Insured

Regular Clinical Supervision
Registrations
Specialisations
Each person is different and unique so to ask how many sessions a person would need I can't say. I don't believe in dragging things out for the sake of it so I i work with the client and constantly review progress and what they feel they need. Some clients only want one session to offload and be heard, others want to work through issues arising and to continually develop an understanding of self, this can take months.

I work a lot with addiction and relationship issues and unhelpful patterns of behaviour this is not a quick fix but i pride myself on being able to help to get to the route quite quickly with interventions and additional reading where necessary to help the client.
Most common issues I support people with:
Anxiety: I understand from personal experience how difficult it is to live with anxiety. That constant negative inner voice that can stop you from feeling at peace with yourself. Our work will revolve around helping you to change that negative voice into something more compassionate.
Addiction: My work with addiction is based on the 12 step programme of recovery. This involves recognising the role addiction has in your life and looking at the 'why' behind your addiction and identifying the core maladaptive behaviours and working to change this to more helpful coping stategies.
Relationships: This includes any kind of difficulty within a relationship. Whether you identify that you repeat the same unhealthy relationships, whether you are not sure how to be assertive or set boundaries this can all be explored in a safe confidential space to talk this through.
Self-Esteem and Confidence
Therapies offered
Areas of counselling I can help with
Fees
My rate is £60 per 50 min session.


I do offer concessions for students but ask for proof of student status.
I believe counselling should be available to all and have a few sessions available for those on low income. There is always an opportunity to discuss an individual's needs and reach an agreeable outcome.
Availability (Opening hours)
| | |
| --- | --- |
| Monday | 10am - 6pm |
| Tuesday | 9am - 6pm |
| Wednesday | 9am - 5.30pm |
| Thursday | some afternoon availability |
| Friday | 9am - 12noon |
| Saturday | Closed |
| Sunday | Closed |
Location
Reviews Counselling Cirencester
Below you will find reviews about Counselling Cirencester - Caroline

Rating of 5 out of 5
Based on 4 reviews
(Write your own review)

Understanding and respect
I just wanted to say thank you for all the energy and effort you've put into my recovery. You have treated me with understanding and respect every step of the way and your sense of humour has been a mainstay with each session.

I am grateful that we met and that you could witness my progress from the very start. Things were not always easy, I had my 'moments', but you always seemed to keep the faith and made me feel comfortable with 'home truths', very important in helping me realise my place in the world and my relationship with those surrounding me.
Rachel
| Bristol | 6 Dec 2022
Did you find this review useful?
Yes

2

Caroline has been a vital part of my emotional and psychological growth. The experience, depth of knowledge and compassion that Caroline has is obvious from the first session. I know I can turn up to my sessions just as I am and that I have a safe and honest place in which to explore and grow.

Through Caroline's kind and firm guidance my thoughts and behaviours have been challenged and Caroline has given me a daily framework to make substantial changes in my life, for the better. I have embarked on my recovery journey armed with practical tools not just theories. Caroline brings a clarity and focus to our sessions that has challenged and changed my thinking and behaviours in so many ways. I would not have the recovery or the life I have was it was not for her.

Luke
Luke
| Bristol | 30 May 2022
Did you find this review useful?
Yes

1

I couldn't recommend her highly enough
I have been working with Caroline for the past year in order to gain clarity in my relationships, and on certain patterns I have noticed repeating over the years (both with family and partners). Having seen 3 different counsellors prior to Caroline, I immediately welcomed her straightforward approach and the supporting theory she references during our sessions. She challenges me to better understand the root cause of my emotions, and already over this relatively short period I am finding myself better equipped with the tools to not only recognise these behaviours, but to address them in a more measured, adult way. Everyone needs a Caroline! I couldn't recommend her highly enough.

Annie
Annie
| Gloucestershire | 8 Jan 2022
Did you find this review useful?
Yes

1

Skill, professionalism and unwavering support
It's no exaggeration to say that I wouldn't be approaching six months in recovery from drug addiction if it wasn't for Caroline's skill, professionalism and unwavering support. I'd likely be very ill or dead. I have worked with Caroline over the past 12months post-treatment. I think I probably wasn't an easy client because my self-awareness and ability to be honest with myself, let alone someone else, was non-existent when I met her. I did not want to look at myself or my behaviours and I certainly didn't want them to be pointed out to me. I had been in three treatment centres before and knew the language of recovery but couldn't fool Caroline for a moment. She was willing to challenge me on the things I said, how I behaved and what I believed about myself and others. I did not always like this process but she did it with such compassion and kindness, that I felt safe with her which meant I was able to be honest with another human being probably for the first time in my life.

She helped me accept myself for who I am, to feel ok with making mistakes, to take accountability for things I had blamed others for my whole life, to move on from old trauma and to believe that real change was possible. Her work with me is one of the main reasons that I have been able to stay in recovery and to have a life, with all its ups and downs.

I will be forever grateful to Caroline for giving me the tools to stay clean but more than that – the gifts of self-awareness, compassion for myself and others and the belief that I am enough, just as I am.

Anon
Did you find this review useful?
Yes

1