Mike | Online Anxiety & Depression Therapist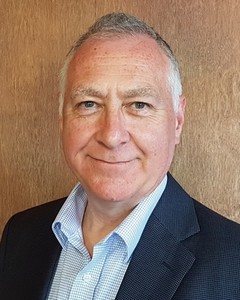 Online Anxiety & Depression Counselling




UK
✓ I also offer online therapy
Great, you are taking the first step.
Leave a message and I will contact you as soon as possible.




Online Anxiety & Depression Counselling
---
I'm currently unavailable.
Please contact
another counsellor on this website
.
---
I specialise in online counselling and therapy for adult individuals facing uncertainty, anxiety and depression. Working over Zoom I provide relationship therapy throughout the UK and overseas to UK expats. Individial sessions are £50 and are 50 minutes. I hold sessions Mon - Wed 10.00, 11.15 & 12.30pm, Mon - Thur 3.00, 4.15 & 5.30pm.

Prolonged uncertainty, loss and threats to wellbeing can lead to stress, anxiety and depression. This can manifest in many ways from worrying, needing for reassurance, trying to please others through to despair, anger and panic attacks.

Areas I work with include feeling stuck, ruminating thoughts, low energy and mood, constantly worrying, work and relationship issues.


Faced with obstacles day after day we get worn down. Our needs and hopes can be pushed down resulting in fears and growing uncertainty. People change over time due pressures, illness, demands, responsibilities and dissapointments.

My work with you is to make sense of what is happening to and around you. This brings about awareness and understanding. In turn this leads to recognising your abilities and options that you have to bring about changes in your life. You can then take the new direction that leads to a happier life.

It is also important to identify your needs, wants or hopes that in the past have been neglected. You can then determine if meeting them would be beneficial to you and your welbeing,

I work actively and collaboratively with my clients. In practical terms that means I'm asking questions from different perspectives, sharing information and insights, challenging unhelp thoughts, feelings and behaviours. I provide support and encouragement whilst inviting you to take actions, move forwards and bring about positive change.

What I don't do is to judge or criticise. I will however support, encourage and invite you to look at life and yourself differently.
Online therapy
I work with Individuals and couples online over Zoom. The benefits of working online enables clients to work from their location without having to travel, fit in sessions with other demands and access therapists with appropriate skills and experience.

Online counselling and therapy is as affective as face to face sessions and more readily accessible.
Prior to working with a client I can hold an initial consultation conducted over Zoom for up to 20 mins that is free of charge.
This enables me to understand better what issue you face and the difficulty that this causes. I am then able to determine if I have the relevant experience and if I am a suitable fit for the couple.
If we are in agreement to work with each other I then send my counselling agreement, client questionnaire and intake form to each person via email.
Sessions are typically held weekly and at the same time. Clients define at the outset what outcome they are seeking from the work. We keep this in mind to keep us focused and to know when you have achieved your desired outcome.
Qualifications and registrations
Transactional Analysis Counselling BA (Hons)
Humanistic Counselling Fda
Graduate of Couples Institute, couples developmental model
Couples Certificate (Basingstoke Counselling Service)
Gamcare Gambling training (Options Counselling Service)
Anger, Rage and Relationship (Sue Parker Hall)
Gottman Couples Training
Registrations
Therapies offered
Areas of counselling I can help with
Fees
All sessions are 50 minutes in duration
Individuals session - £50
Couples session - £75
Availability (Opening hours)
| | |
| --- | --- |
| Monday | 10.00am-5.30pm |
| Tuesday | 10.00am-5.30pm |
| Wednesday | 10.00am-5.30pm |
| Thursday | 3.00pm-5.30pm |
| Friday | Not Available |
| Saturday | - |
| Sunday | - |
Location