Martyn Pars | Therapeutic Counsellor | MBACP (reg) MNCS (accred)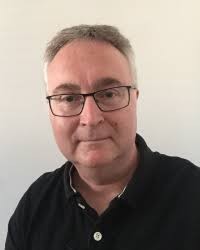 ✓ I also offer online therapy
Great, you are taking the first step.
Leave a message and I will contact you as soon as possible.




Counselling Gloucester
You might be looking to resolve an issue, live more fully or maybe you just want to be seen and properly heard! Whatever it might be I can offer you the hand of support.
I believe that you have everything you need but sometimes you might need space to explore how you might go about it.
Our relationship will be like no other. There will be no jargon but rather a felt experience of warmth, compassion, non-judgement and empathy felt between us. I believe that if we can achieve this in our sessions then you will have everything you need to live effectively with what you bring.
I have worked in a large corporate employee assistance programme (welfare service) offering counselling. During this time I worked with a range of clients from many backgrounds covering the majority of common mental health feelings such as anxiety, depression, stress and loss. I also have experience working with clients who present some complex needs in association with suicide ideation, abuse and trauma.
I have therapy rooms in Gloucester and Cheltenham. Both locations are discreet, are in reach of public transport and there is parking near by. I can sign in British Sign Language to a low level.
Online therapy
I use Zoom or Telephone for online therapy. I have completed the British Association of Counselling and Psychotherapy Open University course to do this.
For Zoom I set up the meeting and email you the link. You click on the link at the set day and time and that is it!
For telephone I phone you so that the call is free to you. You just pay for the therapy session itself. When I phone you I block my caller ID to ensure your confidentiality.
If we agree online therapy as a best medium for you we will discuss it before hand in order to get you up and running quickly.
Statement concerning the coronavirus pandemic
Our safety, the safety of our loved ones and of our community is paramount. I still offer a face to face service but in order to do this I observe UK law with respect to the pandemic.
My face to face work is risk assessed and shaped by guidance from:
- the Health and Safety Executive (HSE)
- British Association of Counselling and Psychotherapy (BACP)
- National Counselling Society (NCS)
- My Public and Professional Indemnity Insurer (Holistic)
- A discussion between you and I on the risks associated to the both of us
Having completed a risk assessment based on the above I only use COVID Secure locations. I will share this document with you prior to a face to face meeting. My assessment covers both Cheltenham and Gloucester locations.
In our initial free telephone consultation we would spend 15 minutes discussing if face to face were the best solution for your specific needs. If face to face were not suitable then Zoom or telephone might offer a solution for our meetings instead.
Qualifications and registrations
MBACP (reg): Registered counsellor under the British Association of Counselling and Psychotherapy
MNCS (accred): Accredited counsellor under the National Counselling Society
Qualified: I qualified under the Counselling Psychotherapy Central Awarding Body
Ongoing development: My professional bodies ensure I undertake a minium of 30hrs continued training and development annually. My recent training includes British Sign Language in order to improve access to therapy for the deaf community and Autism/ADD/ADHD training with Derby University.
Registrations
Specialisations
I work with, and have experience in, most mental health issue. I have a particular interest in the following areas but these are interests and do not exclude me working with other issues:
- ADD/ADHD/Dyslexia: adult diagnosis and living with them
- Trauma
- Suicidal thoughts and ideation
I can sign in British Sign Language to a very low level (level one or below).
Most common issues I support people with:
Anxiety | Depression | Stress | Relationships | Suicide Ideation
Areas of counselling I can help with
Fees
Face to Face Counselling: £65 for 50 minutes
Zoom Counselling: £65 for 50 minutes
Telephone Counselling : £60 for 50 minutes
Availability (Opening hours)
| | |
| --- | --- |
| Monday | - |
| Tuesday | 1800hrs/2100hrs Zoom or Phone |
| Wednesday | 1800hrs/2100hrs Zoom or Phone |
| Thursday | 1800hrs/1900hrs Zoom or Phone |
| Friday | 1600-2100 in Cheltenham/Phone/Zoom |
| Saturday | - |
| Sunday | New availability:1600-2100 in Gloucester/Phone/Zoom |
Photos
Location