Janet | Person-Centred Counsellor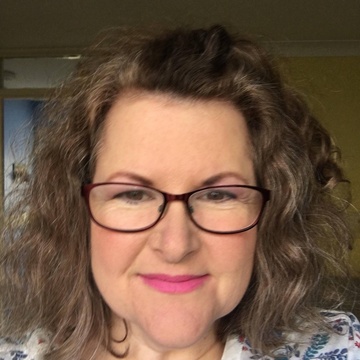 ✓ I also offer online therapy
Great, you are taking the first step.
Leave a message and I will contact you as soon as possible.




Counselling Hereford
My name is Janet and I am a Person-Centred Counsellor. I have a Level 3 Diploma in Counselling and a Foundation Degree in Counselling from Worcester University and am in the process of couple therapy training. I am a member of the British Association for Counselling and Psychotherapy and adhere to their ethical framework. I am based in Hereford.
Life isn't easy, like any landscape it has hills to climb, valley to explore, rivers and seas to cross and rough roads to navigate. I will walk alongside you as you journey through your own difficult landscape and be with you as you face your difficulties, challenges and fears.
If you would like to know more or book an appointment, please send me a message.
Janet
Online therapy
Online therapy is provided using Zoom. On the morning of our arranged appointment I will send out a link in an email, when it is time to join the session you click on the link in the email enabling us to connect face to face using a laptop, desktop with a camera or a mobile device.

Be sure you are in a space where you will not be disturbed for the duration of the session, I will do the same ensuring confidentiality.

You do not need to have a Zoom account or App.
Statement concerning the coronavirus pandemic
Rooms and high traffic areas are sanitized prior to your arrival and after your departure. Although we no longer request the use of a face mask if you prefer to do so, do.
Qualifications and registrations
Degree: Foundation Degree in Counselling from the University of Worcester
L3 Diploma in Counselling from the Hereford and Ludlow College of Technology Hereford.
Registrations
Specialisations
Infant loss and miscarriage
Bereavement
Anxiety
Anger
Relationships
Communication
Depression
Low Self Esteem
Understanding own behaviour
As a person-centred counsellor I follow your lead therefore the number of sessions is agreed during the first session and reviewed regularly to ensure your needs are being met. I work collaboratively allowing you to set the pace and you to lead the exploration, I will hold boundaries to ensure consistency and security in our work.
Most common issues I support people with:
Anxiety
Communication
Relationships
Baby/infant Loss
Bereavement
Areas of counselling I can help with
Registered with

Fees
Session are £45 per hour
Students £35 per hour
Availability (Opening hours)
| | |
| --- | --- |
| Monday | - |
| Tuesday | 10:00 - 19:00 |
| Wednesday | 10:00 - 19:00 |
| Thursday | 10:00 - 19:00 |
| Friday | 10:00 - 19:00 |
| Saturday | 09:00 - 13:00 |
| Sunday | - |
Location
Reviews Counselling Hereford
Below you will find reviews about Counselling Hereford - Janet

Rating of 5 out of 5
Based on 3 reviews
(Write your own review)

Janet's contact details will be kept close, for any future glitches I may experience; but she has given me my life back. I am so grateful to her, and thankful that I was fortunate enough to encounter her services online when I really needed help.
KG
| Worcester | 28 Nov 2022
Did you find this review useful?
Yes

1

Janet is a very good listener and doesn't judge
Working online with Janet was a pleasure. The sessions helped me through a difficult period. Janet is a very good listener and doesn't judge. the opportunity to talk through things, and get some good advice and actions helped me back on track. Thank you Janet!
RP
| Worcester | 24 Nov 2022
Did you find this review useful?
Yes

1

I'm forever grateful for all of her help
I'm the sort of person who bottles everything up and refuses to share what's in my head, Janet got me talking and before I knew it she was helping me, understanding me, making me feel at ease with what I needed to say. I'm forever grateful for all of her help.
SP
| Hereford | 17 Nov 2022
Did you find this review useful?
Yes

1