Stephanie Jeans | Psychotherapist MA Accredited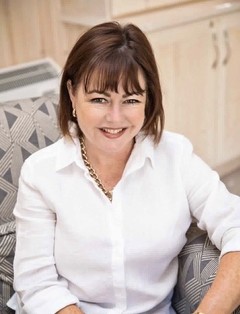 ✓ I also offer online therapy
Great, you are taking the first step.
Leave a message and I will contact you as soon as possible.




Counselling & Psychotherapy Bournemouth
I am an accredited Psychotherapist and Counsellor in private practice and work with non-judgment and compassion to support my clients to facilitate change, growth and move forward to a place of recovery and hope.
You may be feeling anxious, stressed or depressed, and generally noticing yourself lacking motivation and not enjoying activities that used to bring you pleasure. Possibly you are stuggling in your relationships or overwhelmed at work, feeling angry a lot of the time. Your coping strategies may be increasingly unhelpful, and manifesting in self-harm, eating issues, or substance abuse. You may be in a coercive relationship feeling trapped or unable to deal with abuse you suffered in the past.
My aim as a therapist is to help you feel at ease so you are able to talk about sensitive issues without feeling judged or shamed. The counselling profession is a privileged one and I am passionate about helping people empower themselves and manage their lives in healthier, more productive ways.
I am an affiliate of numerous Employee Assisted Programs (EAPs) including BUPA, AXA PPP Healthcare, Aviva, CareFirst, CBT Clinics etc, so it is possible you may be able to access therapy via this route.
What you share remains strictly confidential and I will explain any limitations to this when we meet.
If you would like to make an appointment, feel free to send me a message.
Stephanie
Online therapy
Online therapy has always been a regular part of my practice. I have for many years worked with clients globally and nationally. We can speak Via Zoom, Skype, FaceTime, WhatsApp or telephone. In my experience, online therapy is as effective as in person.
We would agree which platform we are going to use, and then I would ask you as the client to call me at our allotted time to avoid any cross over. I would send any necessary paperwork to you prior to our intial session, all of which I would then explain when we talk. I would also send banking deatils and ask that payment be made at least 48 hours prior.
Statement concerning the coronavirus pandemic
In line with government and worldwide efforts to combat Covid-19, I am currently only offering sessions online. You just need a confidential space which I appreciate may be challenging during lockdown but there can be some creative solutions, such as sitting in your car as one example.
Qualifications and registrations
MA Counselling (University of Nottingham)
Diploma in Therapeutic Counselling (EMTC - East Midlands Counselling Training)
L5 Diploma in Sex Addiction Counselling (ISAT - Institute for Sex Addiction Training)
Diploma in Clinical Supervision (Counselling Xtra)
Bachelor of Arts (University of Cape Town)
Diploma in Higher Education (University of Cape Town)
I am an Accredited Member of the BACP (British Association of Counsellors and Psychotherapists) and abide by their Code of Ethics.
I am a Registered member of ATSAC (Association for the Treatment of Sexual Addiction and Complusivity)
I am registered with the ICO and also have a full DBS check.
Registrations
Specialisations
Sex and Pornography Addiction
Over the past few years, I have noticed a growing number of clients struggling with compulsive sexual behaviours, hence I sought specialist diploma level training in Sex and Pornography Addiction. I have also seen an increase in those who are impacted by a partner's actions seeking support to process painful emotions from the shock of finding out, and to help them insight into sex addiction. Young people are also very much affected having grown up with the internet and all it has to offer. I am a member of ATSAC (Association for the Treatment of Sexual Addiction and Compulsivity).
Bereavement and loss
My further specialisation is bereavement and loss in all its forms, since 2005 when I managed the Johannesburg branch of The Compassionate Friends, a support organisation for bereaved parents. Loss takes other forms such as difficulties faced following losing a job, perhaps your home, or possibly a relationship.
Working with young people
Following on from 13 years' experience as a secondary school teacher, I have a special affinity for working with young people, and recognise the emotional challenges that can hinder the development of their full potential. It's a struggle for all of us to make our mark, and so how much harder must it be when you are still trying to work out who you are, what you want and what is important to you?
Stresses of school, peer groups, social media, family problems and physical changes can leave a young person feeling isolated, scared, worried and overwhelmed, and this is often combined with feeling it all needs to be masked. Sometimes this may result in finding an outlet through actions such as self-harming, or even contemplating suicide when things feel too much.
Areas of counselling I can help with
Fees
Individual £50
Relationship therapy £80
Sex Addiction Therapy - Individual £75
Sex Addiction Therapy - Relationship session £95
Availability (Opening hours)
| | |
| --- | --- |
| Monday | 08:00 - 19:00 |
| Tuesday | 08:00 - 19:00 |
| Wednesday | 08:00 - 19:00 |
| Thursday | 08:00 - 19:00 |
| Friday | - |
| Saturday | - |
| Sunday | - |
Photos
Location